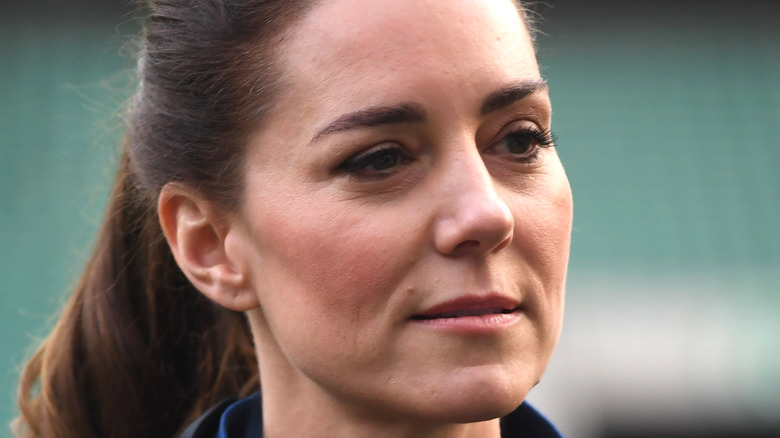 When Prince Harry and Meghan Markle pulled the plug on their working relationship with the British monarchy, they left a royal workload behind for others, like Prince William and Kate Middleton, to pick up after them. As a result, Queen Elizabeth stripped the Duke and Duchess of Sussex from everything, including Harry's military honors. As a result, can't wear his military uniform in public. Soon after 'Megxit' was announced, Harry made it no secret that he was hurt by the move in a speech he made during a charity dinner. "What I want to make clear is we're not walking away, and we certainly aren't walking away from you. Our hope was to continue serving the Queen, the Commonwealth, and my military associations, but without public funding. Unfortunately, that wasn't possible," he said at the time, according to CNN.
Fast-forward nearly two years later, and the Queen has wasted no time in giving away Harry and Meghan's patronages to other members of the royal family. Camilla Parker Bowles recently took over as the new royal patron for the National Theater, per the Independent, which is a title that Meghan once had, while Kate Middleton's new patronage is one that will surely sting for Harry.
Kate Middleton is the new royal patron for two rugby associations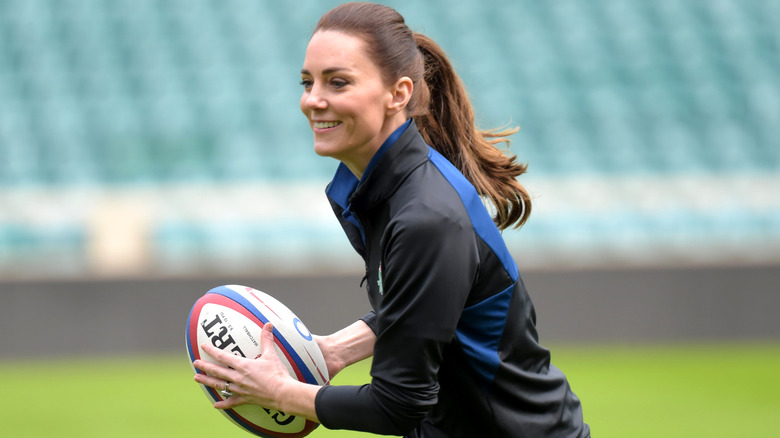 Kate Middleton has made her official debut as the new royal patron of the Rugby Football Union and Rugby Football League, both of which used to belong to her brother-in-law, Prince Harry, according to People. The Duke of Sussex has always been a huge fan of the sport, having visited Japan to watch England take on South Africa for the 2019 Rugby World Cup, as detailed by the Daily Mail.
Well, the Duchess of Cambridge seemed to be at ease with her new role as she showed off her sporty side during a visit at Twickenham Stadium to meet with players before the Six Nations Championships. In a statement, Kate said the two organizations "are committed to harnessing the power that sport can have in bringing communities together and helping individuals flourish." She continued, "I look forward to working with them across all levels of the games, and to cheering England on in what promises to be an exciting year for both sports!"
There's no word on how Prince Harry feels about his replacement, but he did say in a video for England Rugby's official Instagram account that he was missing the sport while locked down in his new Los Angeles home in June 2020. Maybe now he can invite Kate and his brother Prince William over for a friendly game?