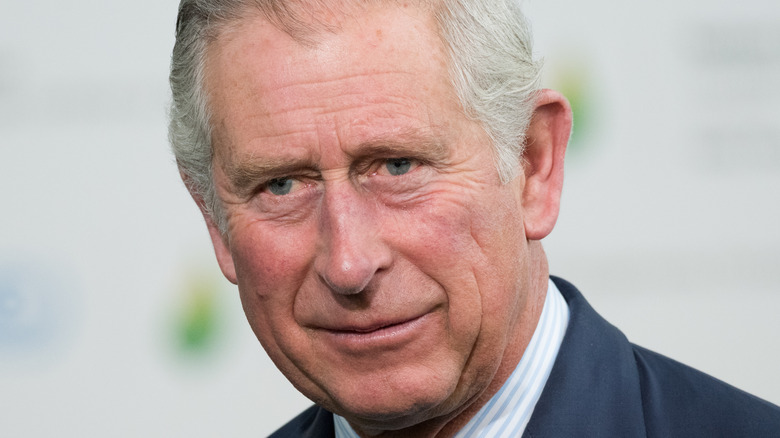 It goes without saying that Prince Charles' relationship with his son Prince Harry has certainly been strained ever since he and Meghan Markle essentially pulled the plug on their lives with the royal family back in January 2020. Since then, they've built a new life for themselves in sunny Southern California with their two children, Archie and Lilibet. That, and they've publicly revealed some unfortunate royal family secrets during their seismic interview with Oprah Winfrey in March 2021. Relations were so bad with his family in regards to Harry and Meghan's own mental health issues, the Duke of Sussex admitted that he has to take matters into my own hands and leave. "It was like, I need to do this for my family," he told Oprah (via The New York Times). "It's really sad that it's gotten to this point, but I've got to do something for my own mental health, my wife's."
While Harry also revealed that Prince Charles had also "stopped taking [his] calls," the Prince of Wales has not made any comments about the interview. It's also been reported that Harry and Charles really haven't been much on speaking terms since the interview, either. That said, it seems like Charles might be extending a royal olive branch to his son after almost two years of iciness between them.
Prince Charles is taking baby steps in repairing his relationship with Prince Harry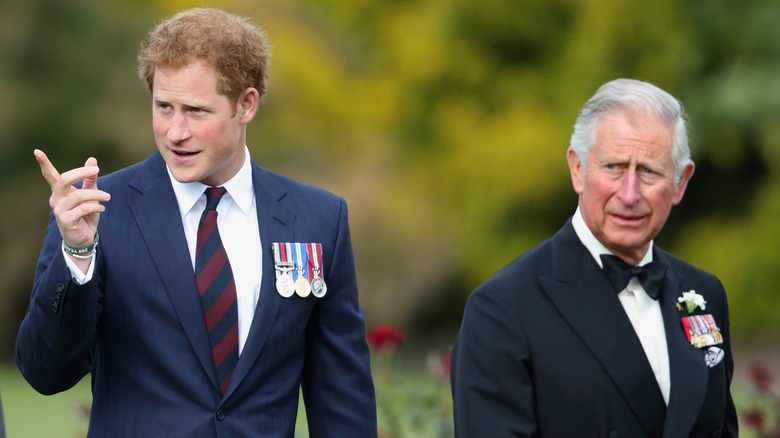 According to Page Six, the ice did break a little bit when a source claimed that Prince Charles and Prince Harry were on speaking terms again back in December. But the insider said, "I don't think it's all roses. It's not like they are sitting down for a heart-to-heart on the phone once a week," suggesting that they still had a long way to go. Unfortunately, things went sour again when Harry released a statement about a "cash for honors" scandal involving Charles' top aide, per the Daily Beast.
But in a surprise move, Charles actually praised Harry for the first time in years for his climate change activism. While it might seem as though Charles is leaving Harry on read in his texts, he went out of his way to specifically mention Harrys' name in a new essay that he wrote about climate change for Newsweek. Charles wrote, "As a father, I am proud that my sons have recognized this threat," while also adding, "My younger son, Harry, has passionately highlighted the impact of climate change, especially in relation to Africa, and committed his charity to being net zero." While it may seem like Harry and Charles have taken several huge steps backwards in their father and son relationship, at least this looks like a small step forward.