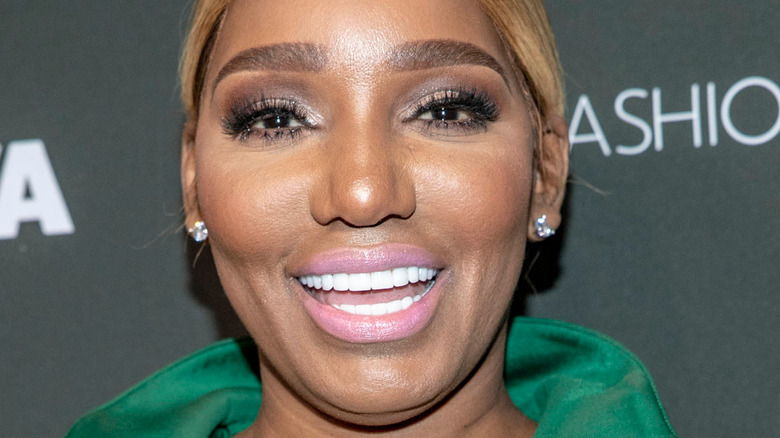 If anyone knows the kind of drama-firestorm former "Real Housewives of Atlanta" star NeNe Leakes is capable of conjuring, it's Andy Cohen. While Page Six reported that the iconic Housewife is "in talks" to settle her discrimination lawsuit against Cohen, Bravo, and NBCUniversal, Leakes has turned up the heat on social media.
Leakes filed her lawsuit in April of 2022, according to the Associated Press, alleging that the production companies and executives created a toxic environment where racism was allowed to flourish. The lawsuit alleges, "NBC, Bravo, and True foster a corporate and workplace culture in which racially-insensitive and inappropriate behavior is tolerated — if not, encouraged."
Specifically, Leakes' suit accuses her former costar, Kim Zolciak-Biermann, of making racist remarks for years, which everyone from Bravo to Cohen himself let slide. According to Leakes, Zolciak-Biermann made comments that perpetuated racist stereotypes and used a racial slur after a dispute with cast members. The lawsuit also alleges that production never addressed Leakes' complaints and instead gave Zolciak-Biermann got her own spinoff show. Meanwhile, Leakes claims that her complaints of racism contributed to her getting forced off the show.
If the language in NeNe Leakes' lawsuit against Andy Cohen and Bravo sounds tough, the ex-"Real Housewife" is going even harder on social media.
NeNe Leakes accuses Andy Cohen of 'abuse'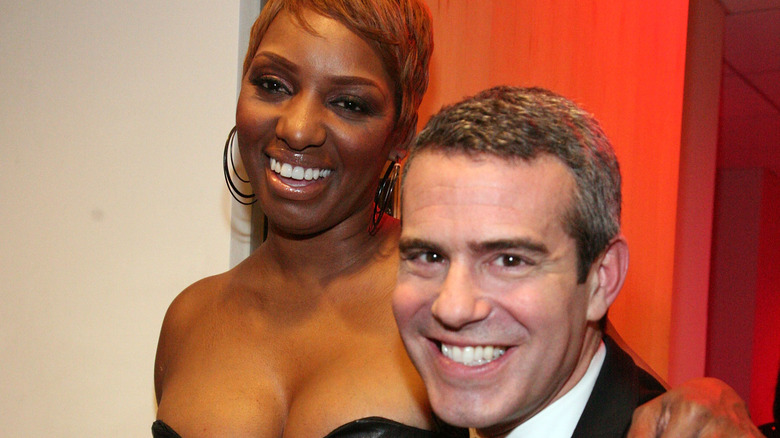 First, you may have noticed Leakes' new Twitter bio, as of August 9, which reads (in all caps), "Blacklisted for telling the truth and not wanting to be abused anymore," and promises "Receiptsss." Leakes also doubled down on her assertion that Bravo producer Andy Cohen has her blacklisted. In a separate tweet from August 10, she wrote, "They stop every job opportunity that comes my way." In yet another tweet, Leakes even hinted that she has incriminating audio. "He stopped me from working because I was a threat to his career! Yet he was able to abuse me for years," she wrote. "I want to release these voice recordings so bad."
But Leakes has been tweeting about this for months. Back in early June, she wrote, "Isn't it amazing how 1 network person can have an issue with you and have every network not work with you? Let's talk about it." And again in July, she tweeted, "It's them pretending you have a job opportunity then take it back in the end for me, like you don't see what they're doing." And, juiciest of all, teased an upcoming memoir. "The book I have been writing for the past year is gonna be a MUST READ! I just can't wait to share it," she tweeted.
Meanwhile, Cohen himself hasn't directly responded to Leakes' accusations.
In the words of Leakes herself, "So nasty and so rude."