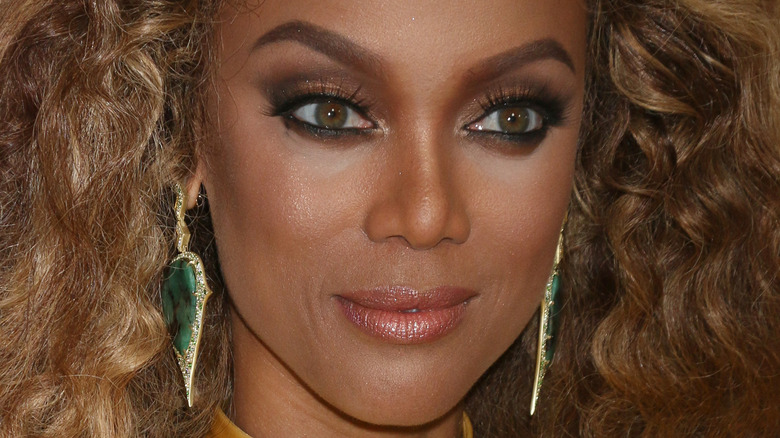 Even though a new cycle from "America's Next Top Model" hasn't taken place since 2018, Tyra Banks is still taking a lot of heat from both viewers and contestants from the show.
Cycle 21 alum Winnie Harlow, who is now a successful supermodel in her own right, told Andy Cohen on "Watch What Happens Live" in 2018 that her career didn't take off until after the show, insisting that it "doesn't really do anything for any models career, realistically." Angelea Preston, who participated in Cycles 14 and 17, explained in an exclusive interview with Daily Mail that meeting Banks was nothing but a disappointment, stating that the "Life-Size" actor never spoke to any of the contestants and was a "stranger" off-camera.
This isn't the only time Banks made headlines about the reality show, however. As previously reported by Insider, she has continued to be accused of many things, including putting her contestants in Black face, and making problematic remarks about people's sexuality as well as their body image. Banks acknowledged people's outrage and wrote in a now-deleted tweet that she recognizes "those were some really off choices," before sharing that she "appreciate[s] your honest feedback."
Now with yet another vintage clip from the show going viral, it appears Banks and her fellow judges are being slammed for body-shaming.
Robin Manning was told she was 'fat' and 'too old'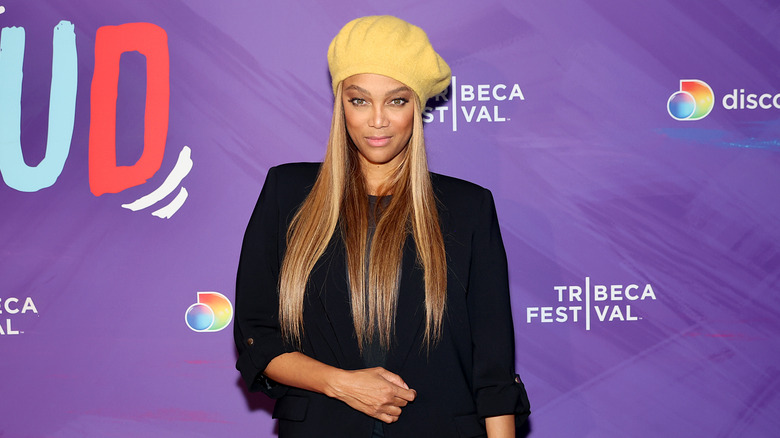 It seems Tyra Banks can't catch a break when it comes "America's Next Top Model." After a TikTok user shared a compilation video from Cycle 1, which aired in 2003, Banks and a panel of judges are being slammed for the way they talked about contestant Robin Manning. As detailed in the video, Manning's body was considered "plus-size" by Banks because her body was said to be heavier from the hips down.
During another clip, Manning was left crying after Banks questioned why she wanted to cover herself from the waist down. Panelist and fellow model Janice Dickinson made it clear from the beginning that she wasn't rooting for her, stating, "America's Next Top Model is not a plus-size model." In a later episode, Dickinson said Manning was too "fat" and "huge" to be modeling while another person insisted she was "too old."
Unsurprisingly, the vintage clip went viral and many people had something to say about the show's treatment of the contestants. "Were you a child in the early 2000s listening to Tyra Banks call women who were 5'10 and 115lbs plus sized? if so, you may be entitled to financial compensation," one user tweeted. "The 2000s were something else. This woman's body was sickening," another person shared. "Someone please make a ANTM Documentary cause Tyra and her lil friends deserve to get dragged like Hector's corpse," a third user remarked. Banks or anyone associated with "ANTM" has yet to respond.