Since the tragic death of Prince Philip on April 9, 2021, all eyes have been on the British royal family. As the U.K. went into eight days of national mourning, per The Independent, the media continued to track every single detail of Prince Philip's passing. From how Prince Philip really spent his final days to the queen's reaction, to Prince William's heartfelt tribute, and the late duke's head-turning coffin choice, no stone was left unturned.
Now, as the queen prepares to say her final goodbye to her husband of 73 years in a scaled-down ceremony at Windsor Castle on April 17, 2021 (a ceremony during which she will sit by herself), one thing is clear: Her Royal Highness, who turns 95 on April 21, has no thoughts of stepping down from public service.
As a former senior aide at the palace told People, "Her family will step up and be by her side, but she will carry on." That's because "she understands that she has a job to do, and [Philip] would have wanted her to crack on." As another source noted, "She will never abdicate because of duty and honor and public service is so deep in her, as it was for him."
Queen Elizabeth is keeping up with her public service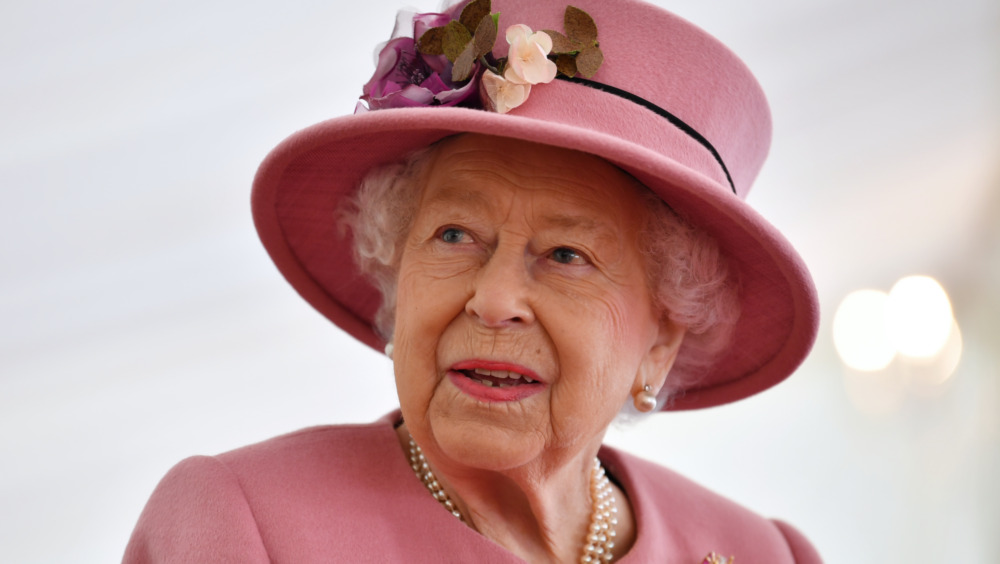 Queen Elizabeth demonstrated just how ready she is to continue her public service when she arrived at a royal engagement on April 13, 2021, just days after her husband's death. According to The Court Circular, Her Majesty's first royal event following the passing of Prince Philip was being in an audience with The Earl Peel, who was stepping down from his duties as Lord Chamberlain.
As the official record notes, The Earl Peel arrived at Windsor Castle and "delivered up his Wand and Insignia of Office as Lord Chamberlain and the Badge of Chancellor of the Royal Victorian Order" and officially "took leave upon relinquishing his appointment as Lord Chamberlain." In return, the queen "invested him with the Royal Victorian Chain."
As People reported, the role of Lord Chamberlain is "the most senior officer role" in the royal household. Top duties, according to the outlet, are to "oversee all senior appointments of the senior royal family, facilitate communication between the sovereign and the House of Lords and co-ordinates engagements between Buckingham Palace and Clarence House." The position has now been passed on to Baron Andrew Parker, a former MI5 spy chief, per People.