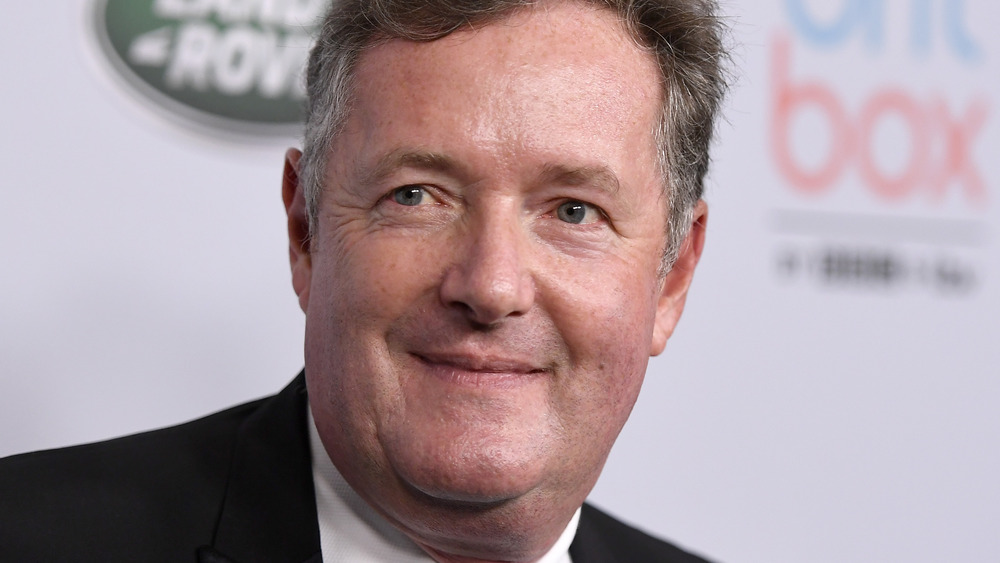 Piers Morgan has proven he won't be backing down from his fiery claims against Meghan Markle any time soon. More than a month after he accused her of lying during an episode of Good Morning Britain — the broadcaster has said he won't be apologizing to the "delusional duchess" — Morgan told Tucker Carlson, during his own tell-all interview on Fox Nation, that he "won't be bullied by the woke brigade" for his beliefs. "Here we are a month later and frankly, I've had plenty of time to think about this — I still don't believe any of what they were saying."
The British television personality called the Sussexes two-hour interview with Oprah Winfrey the "most extraordinarily disingenuous smear" and an insult to not only the royal family, but also the British people. He went on to say he was right not to believe the pair, as 17 of their claims have since been refuted. "In particular, I don't believe what Meghan Markle said," Morgan explained to Carlson. "Seventeen different claims by the pair of them have now been proven to be either completely untrue or massively exaggerated or unproveable."
During the candid and wide-ranging Oprah interview, the duchess alleged she was denied mental health care after she revealed suicidal thoughts to a senior palace staffer who told her it "wouldn't look good for the institution." But Morgan said he found her claim "impossible to believe," and suggested that, if she named the accused, he might reconsider his position.
Piers Morgan said he'd believe 'Pinocchio' duchess if she provided names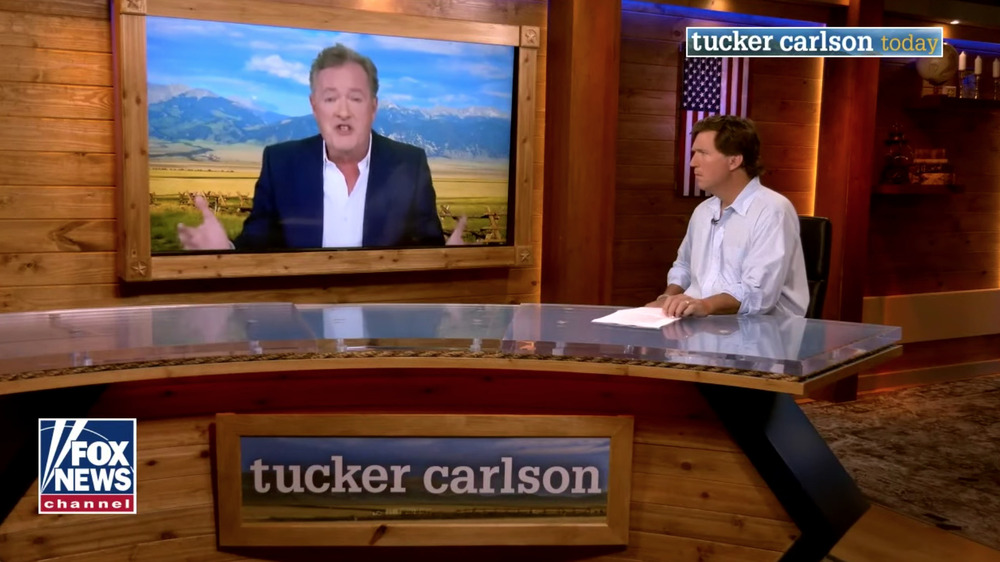 During his first interview since leaving Good Morning Britain, Piers Morgan demanded Meghan Markle show evidence for her allegations. "You're accusing two people in the palace of being unspeakably cruel simply to protect the brand of the Royal family, if that is true let's have the names of these people and let's go to them and ask them is this true," he told Fox News host Tucker Carlson.
Morgan had previously stated on Good Morning Britain he did not believe Meghan was suicidal, which saw more than 40,000 public complaints — including the duchess herself — for breaching mental health protocol, per 7 News. "Did you tell a suicidal woman, who told you she was suicidal, not to get help? Because I find that impossible to believe," he continued.
On the topic of Archie allegedly being denied a royal title due to being mixed-race, Morgan again called it a "lie." He said, "That boy was never going to be a prince until Prince Charles, Harry's father, becomes king on the death of the queen. So for Meghan Markle to try and create a story that says that the decision to not make Archie the title of prince was based on his skin color is a lie."
While Morgan admitted he should not have walked off Good Morning Britain mid-air, he said he does not regret his decision to leave the show as it's "free speech." "There are so many ridiculous whoppers in this interview that frankly, in the end, saying I would believe her would be like saying I believe Pinocchio," he said. "Why would I?"

If you or someone you know is having suicidal thoughts, please call the National Suicide Prevention Lifeline at 1-800-273-TALK (8255) or text HOME to the Crisis Text Line at 741741.