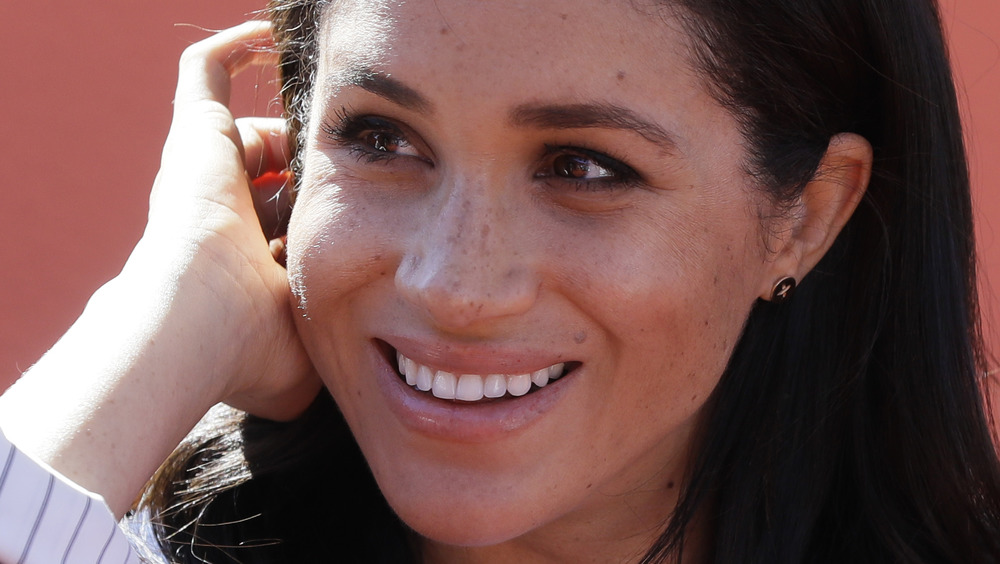 Meghan Markle became one of the most talked about people in the world and reached a whole new level of fame after she went public with her romance with Prince Harry in 2016. The couple is one of the most famous ever, and it's safe to say they've probably graced the cover of pretty much every major celebrity and gossip magazine across the globe.
There's been so much speculation surrounding the duo that they sat down with Oprah Winfrey in March 2021 for a shocking tell-all interview, in which the Duchess of Sussex in particular made some big claims about the royal family and also set the record straight about many years of tabloid rumors. One moment in particular saw her slam a past report that claimed she once made her sister-in-law Kate Middleton cry, instead insisting that it was Kate who brought her to tears as she recalled how the two made up and returned to friendly terms.
But despite Meghan telling her side of the story, there may be more still to come out. Read on to find out why the former Suits actor may not be so thrilled about an upcoming book.
The new book about Meghan Markle will reportedly 'be dynamite'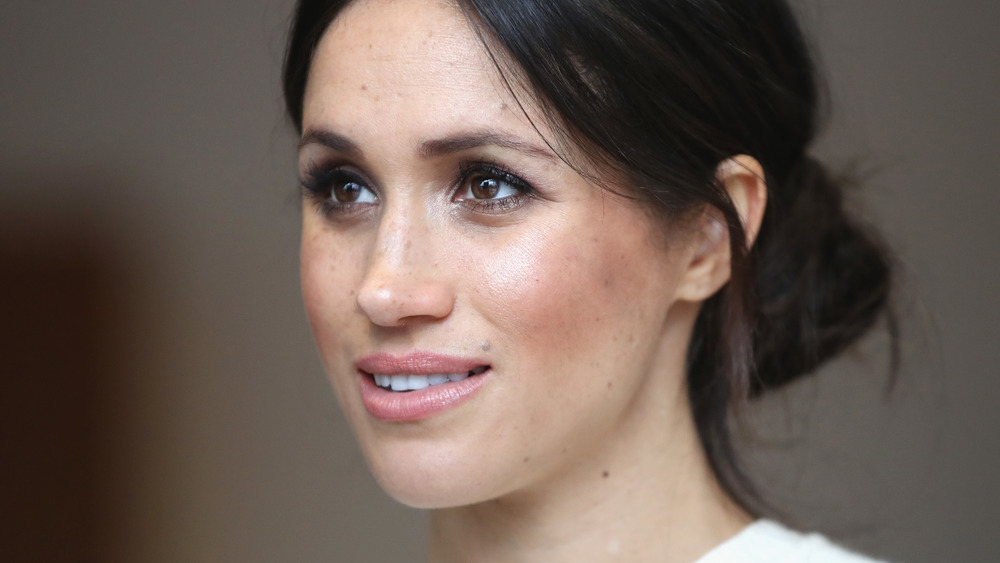 According to a March 2021 report from The Sun, infamous biographer Tom Bower will be diving deep into Meghan Markle's private life with a new unauthorized biography that could reveal all about the actor and activist. The site claimed that Bower — who's previously written about other big names including Meghan's father-in-law Prince Charles, Simon Cowell, and Robert Maxwell — has "agreed a six-figure advance" to get to work. It's reported Bower will start writing the book in 2022 and will spend a whole year researching Megan by speaking to her and Prince Harry's "friends, foes and associates."
"This is the book Meghan will be dreading," a source claimed to The Sun, adding, "[Bower] has previously worked with some of his subjects, and even spent time trailing them, but it has been made perfectly clear to him that this will not be an option with Meghan." The insider added that Meghan supposedly "wants no part of it," and claimed that after the media firestorm that followed the Duke and Duchess of Sussex's shocking Oprah Winfrey interview, the biography is likely to "be dynamite."
They added that Bower supposedly believes the allegations made in the tell-all interview and the reaction that followed are "just the tip of the iceberg, and more will emerge," which could certainly make for some interesting content. It looks like we'll have to wait and see how this one turns out.