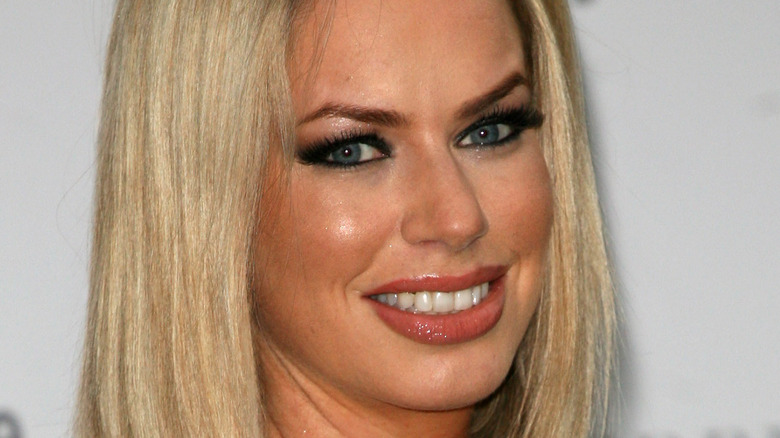 The following references suicide.
In the mid-2010s, Bravo fans were gifted with "Ladies of London," a reality series that documented the posh lives of some of London's most elite women. Like any Bravo show worth its weight in gold, "Ladies of London" was full of drama, and the cast was top-notch. Not only were the women super wealthy, they also lived interesting lives that almost seemed unreal. It was truly a treat to watch these ladies bicker on television. Alas, the show wrapped once and for all after three seasons in 2017.
Yes, as glam and fun a show as it was, it ultimately got the chop. Turns out, "Ladies of London" wasn't necessarily everyone's cup of tea; The A.V. Club wrote when it premiered, "[U]nlike its sister housewives in the 'Real Housewives' franchise, the ladies of 'London' haven't the slightest sense of humor about their self-importance." However, it definitely had its fans when it was on the air, and as it has become abundantly clear on Reddit, the show's developed an even bigger cult following since it was added to Peacock.
Whether you are new to the "Ladies of London" world, or a diehard fan who just wants a refresher, here are some things you may not know about the cast.
Marissa Hermer started a restaurant empire in Los Angeles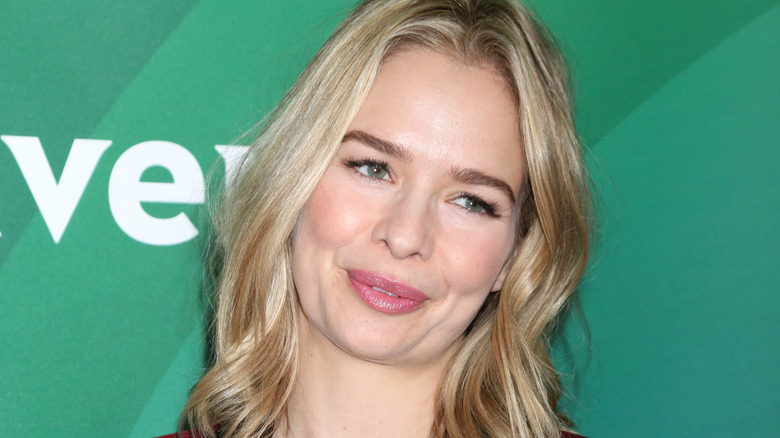 American-born restaurateur Marissa Hermer rose to Bravo fame when she appeared on "Ladies of London." And like some of her former costars, after the show ended, she ditched England. She and her husband, Matt Hermer, moved their family to Los Angeles and launched three restaurants: Olivetta, Issima and The Draycott.
Needless to say, she hasn't slowed down since parting ways with the reality TV world. As Marissa shared in a 2022 "day in the life" feature for E! News, her day begins at 6:00 in the morning and she's go-go-go until 10:30 at night. When she's not running her restaurants, Marissa, per her photos on Instagram, is either visiting fabulous destinations, spending time with her husband and kids, or reuniting with old costars, like Caroline Stanbury.
Though she's happy with what she's doing now, Marissa did enjoy her time on Bravo, and she's still open to the possibility of starring on reality television again someday. "It was a great experience ... it gave me a platform, it gave me a cookbook deal," she told WWD. Ah, the perks of reality television fame. May we be fortunate enough to see every Bravo celebrity be given a cookbook deal.
Caroline Stanbury has a travel bucket list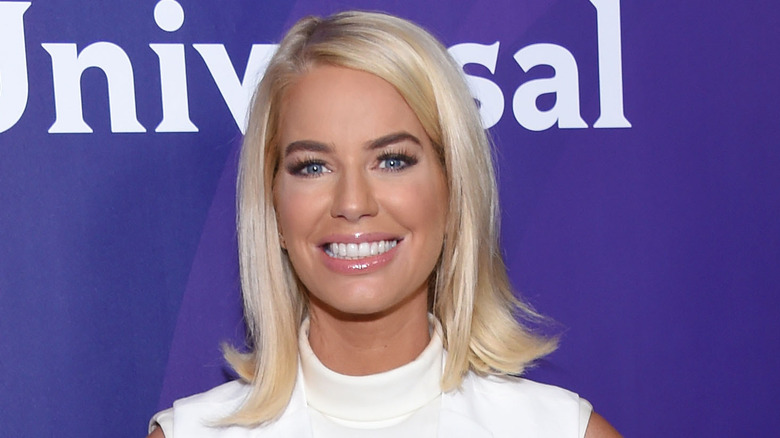 Newer Bravo fans might know Caroline Stanbury from "The Real Housewives of Dubai," but longtime viewers surely remember her from "Ladies of London." After the show ended in 2017, Stanberry moved with her then-husband Cem Habib to Dubai, got a divorce, married someone else, and went on to become a Real Housewife.
But Stanbury doesn't remain in Dubai all the time. The lifestyle expert jet sets all over the world, and she even has a bucket list, something that may seem unnecessary for someone who has the means to go wherever she'd like. But even rich people have responsibilities precluding them from vacationing on a whim, and Stanbury has a lot of items on her bucket list she has yet to cross off. Some of these include spending the night in an igloo, feeding a koala bear, and walking the Great Wall of China.
Although she hasn't gotten to all of her destinations yet, Stanbury has visited her share of spectacular places and has documented them on her Instagram account. Some of the fabulous destinations include Singapore, Paris, and Dubrovnik. As much as she loves jet-setting, Stanbury knows that it's not the luxuries in life that matter. As she said on her Instagram, "It's [sic] the important things that matter ... the rest is just stuff." Sort of wise words from a well-traveled woman.
Caroline Fleming has a connection to James Bond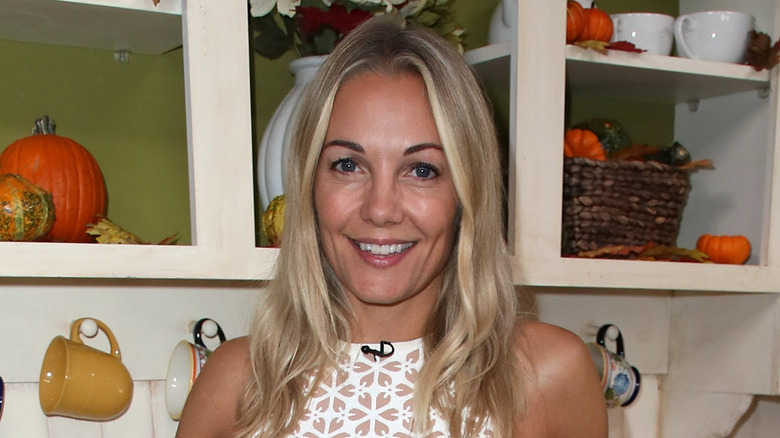 Some reality television stars have backstories that sound like something out of a book, and Caroline Fleming sure belongs on that list. The model just so happens to be connected to a writer who came up with one of the biggest movie characters of all time.
Before she appeared in "Ladies of London," Fleming was married to Rory Fleming, a descendent of a very wealthy and influential British family. Oh, but that's not all. Per Bustle, Rory's uncle is Ian Fleming, the writer who not only created the "James Bond" book series that would be turned into a hit film franchise, but wrote "Chitty-Chitty-Bang-Bang: The Magical Car," which inspired the classic, albeit kind of creepy, musical starring Dick Van Dyke.
These days, the television host is doing some writing of her own. Former "Ladies of London" star Caroline released "Hygge at Home," a handbook including hygge recipes and tips. Fleming is passionate about hygge. As she told Fortune in 2021, "Cherish life, make positive choices that make you happy and let go of everything that doesn't. That is hygge." After a quick perusal of her Instagram, you can see some of the ways she incorporates this practice into her everyday life.
Juliet Angus dated Bob Saget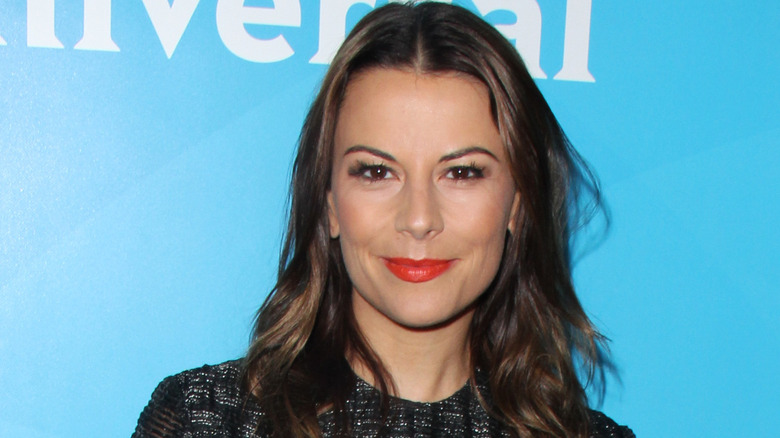 Another American to join the cast of "Ladies of London," Julia Angus now works as a fashion influencer. The former reality star's website is rife with photos of her in various stylish outfits, and she's worked with brands such as Land Rover, Nike, and Dior. But since there are nearly as many influencers as there are clouds in the sky these days, this line of work isn't as compelling as it once was. What is interesting, though, is having previously dated one of the world's most beloved comics. Long before she was on Bravo, Juliet dated "Full House" star Bob Saget.
When Saget died in January 2022, Juliet, along with dozens of others who knew him, paid tribute to the star. She wrote, "You can get lucky to have good people come into your life to help shape who you become. To make you better, for your next chapter, a better friend, wife, mother. Bob did that. May angels be near you old friend and may they be laughing."
Per Us Weekly, Juliet noted in an Instagram Story, "I dated some big jerks in my 20s. He was not one of them." After dating Saga and the jerks, Juliet settled down with her husband Gregory Angus, a television executive whom she is still with today.
Annabelle Neilson was very close with Alexander McQueen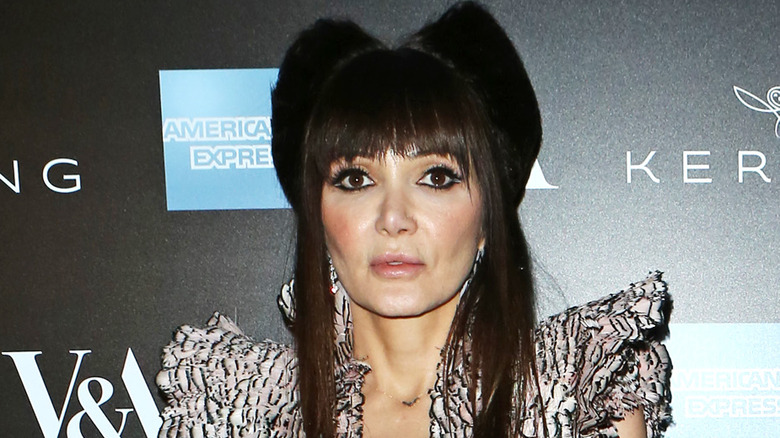 A true lady of London, meaning she was actually born there, Annabel Neilson worked as a model for most of her life. The "Ladies of London" star was friends with some of the most famous models of our time, including Kate Moss and Naomi Campbell, and was incredibly close to the late fashion designer Alexander McQueen. She once told the Daily Mail, "He was my brother, my boyfriend, my soulmate. Most of the time people called me Mrs. McQueen."
The designer died by suicide in 2010, and Neilson was reportedly the last person to have seen him before his death. Just eight years later, Neilson died from a sudden stroke. The former model was working as a writer, having already published a children's series that recounted her experience with dyslexia, and she was working on a book about her relationship with McQueen.
The "Ladies of London" cast took to social media to mourn Neilson's tragic death. "It's impossible to comprehend that you are no longer here," Caroling Fleming wrote on Instagram. "I loved you from the moment I met you, such a special friendship you and I shared which I am so grateful for."
If you or anyone you know is having suicidal thoughts, please call the National Suicide Prevention Lifeline by dialing 988 or by calling 1-800-273-TALK (8255)​.
Sophie Stanbury lived in NYC for a while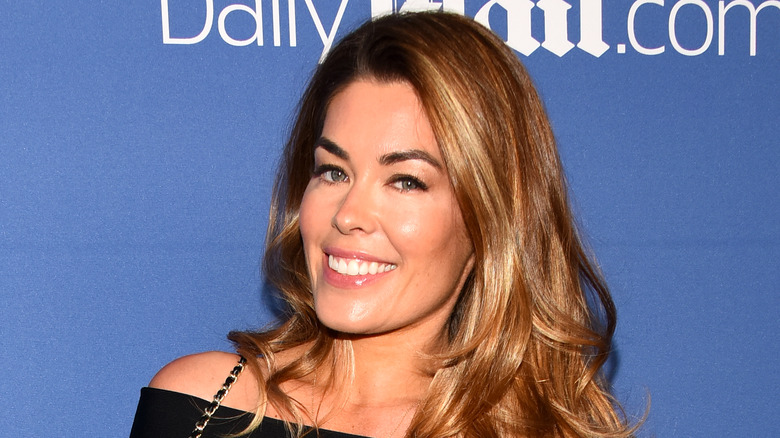 Another Londoner, Sophie Stanbury, like many of her "Ladies of London" costars, has lived all over the globe. The English reality star, who now hosts her own podcast, lived in New York City as a young woman.
"The truth of it actually is I was with this guy for quite a long time, and he was traveling all over, and he ended up getting a job in New York. And I said, 'Oh my God, I've always wanted to live in New York.' I moved here to have a new adventure and because I was in love with somebody," she told The Daily Dish. Although she didn't stay with the guy she moved for, she still had an enjoyable time in the Big Apple. "It was a good phase of my life. Good fun," she said of her time in the States.
Now Stanbury lives in England full-time, taking care of her two children, but for anyone missing her on Bravo, the star did make a brief cameo on "The Real Housewives of Dubai" to help her former sister-in-law get married.
Julie Montagu's family's connection to the sandwich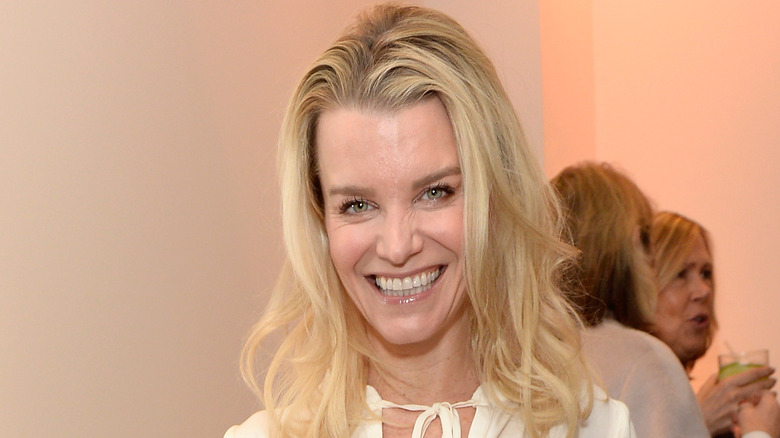 If you did not watch "Ladies of London," then you might not know that Season 2 and 3 star Julie Montagu, Viscountess Hinchingbrooke, is related by marriage to someone we all owe many, many meals to. As you might've gleaned, Montagu is of high status in London, given her title. Not just anyone can call themself a Viscountess — just ask Luann de Lesseps.
Montagu was born in America, but her husband, Viscount Hinchingbrooke, is a British man who comes from a well-established aristocratic family. What's more, they are descendants of the fourth Earl of Sandwich, who is often credited with coming up with the sandwich. (However, as History notes, some form of sandwich was around long before he was born.) As her husband told Great British Life, "He was either playing cards late into the night and didn't want to sully his hands or he was signing admiralty papers and didn't want to smudge the ink, hence his inspired idea of bread."
So yes, one of the stars on a relatively short-lived Bravo series has ties to the sandwich origin story. Regardless, Montagu isn't so concerned about her status. As she said in Great British Life, "I don't like any of that posh stuff. I hate it when people find out I have a title and start treating me differently. I don't use my title, ever." We respect her quest for humility, but if we had a title, we probably wouldn't be so modest.
Adela King met Jeffrey Epstein when she was younger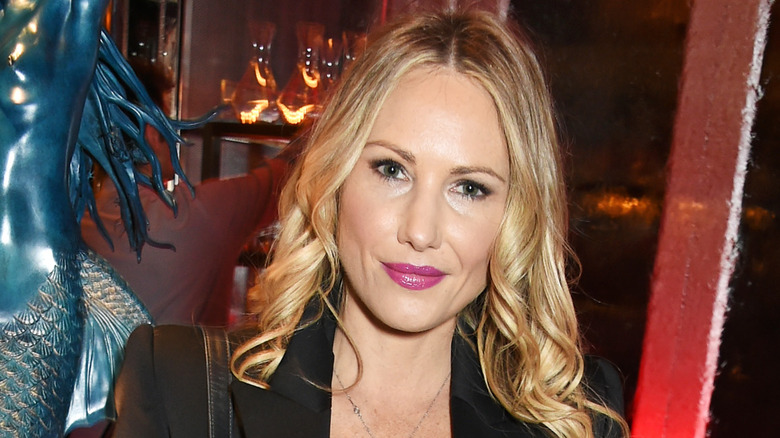 The "Ladies of London" cast members have all lived full lives, and each has enough wild stories to fill tomes. Some stories, though, are not as glamorous as others, and some are downright horrific. Long before she joined the Bravo family, Adela King was trying to jumpstart her career. As a woman of the world, she was socializing with the elite and had an awful experience with two of the world's most notorious sex offenders.
While at a party, King met former socialite and current prisoner Ghislaine Maxwell. King was modeling at the time, and Maxwell asked if she was interested in casting for a Victoria's Secret campaign. King was interested, and she was told to go to a hotel the following night and ask for Jeffrey Epstein. After being asked to remove clothing, King realized the casting was phony and made an excuse to leave. King saw Maxwell again soon after the incident and pointed her out to a friend. As King told "Behind the Velvet Rope," her friend replied, "Adela are you crazy? She sent you along to cast you for a threesome." The next time King saw Epstein was a decade later on television when news of his crimes became public.
King wasn't the only model who experienced Maxwell and Epstein's fake audition ploy. As she shared in the Hulu documentary "Victoria's Secret: Angels and Demons," model Alicia Arden met with Epstein under the guise of a Victoria's Secret modeling casting.
Noelle Reno's designs have been worn by celebrities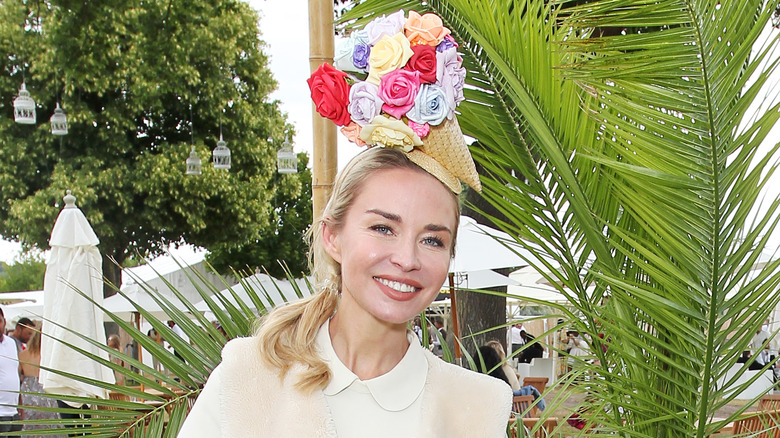 Fashion designer Noelle Reno became famous among Bravo fans when she starred in "Ladies of London," but the former model was already a big deal with celebrities thanks to the label she cofounded, Degrees of Freedom. Per Easier, stars such as Giuliana Rancic, Paris Hilton, Lindsay Lohan, and fellow Bravo star Tinsley Mortimer were all fans of the brand in the late aughts.
Not long after finding success amid the rich and famous, Reno announced that she was leaving the brand. Reno told Page Six, "I am so proud of this brand and as much as it pains me to leave, the company is now being led to a new direction and I'm going to step away and pursue other opportunities." One of those opportunities included joining the cast of "Ladies of London," though several years later.
These days the designer is busy raising her family, and, according to her Instagram account, is passionate about educating her followers on topics such as digital marketing, blockchain strategy, and the metaverse. She may no longer be a lady of London, but she's certainly a lady of many talents.
Caprice Bourret was in an episode of Baywatch
Many Bravo stars aspire to become more famous and use the network as a vessel, but every now and again they cast someone who's achieved their status without the help of reality television. Like Denise Richards, Lisa Rinna, Garcelle Beauvais, and Eileen Davidson — all of whom had successful acting careers prior to joining "The Real Housewives of Beverly Hills" — Caprice Bourret had several credits to her name before starring in "Ladies of London," including a guest role on "Baywatch." Bourret was also known for her modeling career, posing for big name publications like Playboy, Sports Illustrated, GQ, and Vogue.
Bourret clearly didn't need Bravo to boost her profile, and she made that clear when she left after the first season. When the actor slash model appeared on "Behind the Velvet Rope," she shared details of her experience with the network — and they weren't exactly glowing details. Bourret told host David Yontef she was under the impression it was going to be an empowering and uplifting show, when it ended up, according to her, just being an overly produced drama fest. "[The producers] were so full of s**t," she said. "It was just like a typical Housewives show." Eesh.