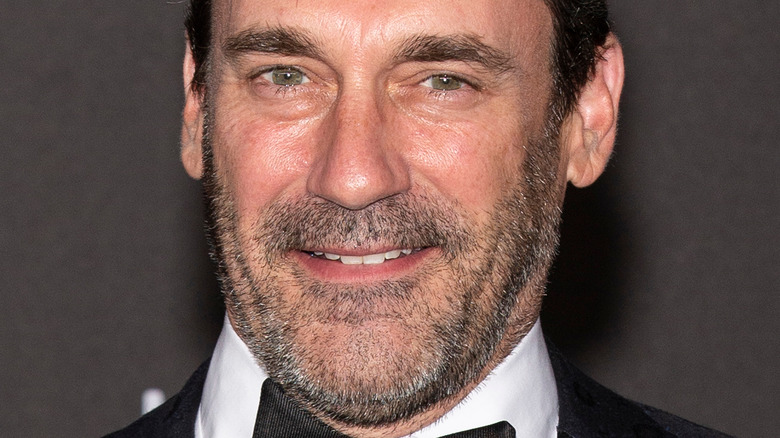 The following article contains descriptions of sexual abuse, torture, and domestic violence, with references to racism, drug use, mental health issues, and suicide.
From Bette Midler's highly controversial tweets about gender identity to Will Smith's infamous Oscars slap, it seems like not a day goes by wherein a celeb doesn't put their proverbial foot in their mouth — or in the case of Smith, his hand across Chris Rock's mouth. In July 2022, the "King Richard" star issued a formal apology to Rock, and his words inevitably roused much debate. When body language experts weighed in on Smith's apology, they argued it may have been motivated by selfish means. "He didn't do this from the goodness of his heart," an insider told Page Six. "... [He] has realized he is not as popular as he used to be."
Indeed, much has been made of the advent of celebrity non-apologies – when a celeb seemingly expresses remorse for what they did without really taking any responsibility for it. In 2017, for example, Kevin Spacey was heavily criticized when his apology concerning Anthony Rapp's sexual assault allegations was combined with a statement about drunkenness and another about being homosexual. That same year, Louis C.K.'s offering of remorse to the women who accused him of sexual misconduct caught heat for failing to include actionable words like "apologize" or "sorry," per CNN.
Still, it's one thing to auto-complete a half-hearted apology on one's socials, but quite another to keep hush entirely. When it comes to righting one's wrongs, these stars did not understand the assignment — in fact, they've all never publicly apologized for their terrible behavior.
Vince Neil didn't apologize for killing a man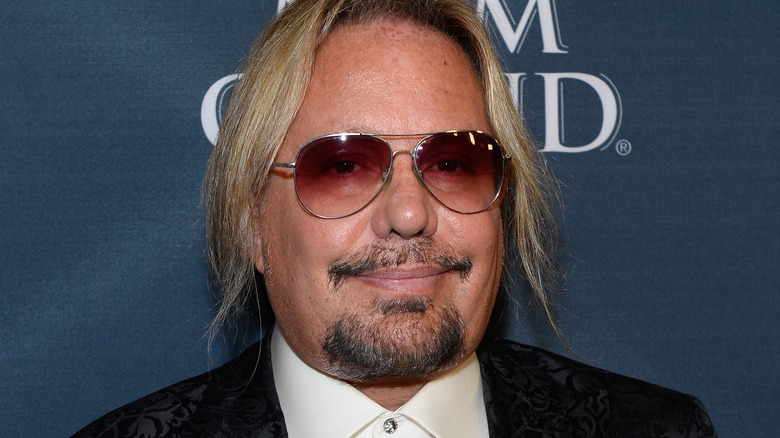 In 1984, Mötley Crüe frontman Vince Neil was partying with Finnish band Hanoi Rocks when he suggested that he and the group's drummer, Nicholas "Razzle" Dingley, buy some more beer, per Blabbermouth. Both men had been drinking and Neil, who was driving, lost control of the vehicle and crashed into another car. Dingley was killed. He was 24. In addition to Dingley's untimely death, two teenage passengers in the other vehicle were paralyzed.
To this day, Neil has apparently never apologized for the fatal accident. "[I've] never even got as much as an apology from that motherf***er," Hanoi Rocks guitarist Andy McCoy told "Artists on Record Starring ADIKA Live!" (via Consequence). "You know who I'm talking about ... Every time I see him, he runs away. Because he knows what I'd do." McCoy told Metal Express Radio that he was angry when Mötley Crüe later released an album insensitively titled "Music to Crash Your Car to: Vol. 1."
Although Neil expressed regret about the tragedy when speaking to Blender Magazine in 2005, he did not apologize, blaming his behavior on being a reckless young rockstar. "I wrote a $2.5 million cheque for vehicular manslaughter when Razzle died," he said, per Contact Music. "I should have gone to prison ... But you're 20 years old and you've got a million dollars in your pocket and drugs and drink and women and fame and there are lawyers to protect you. We just thought we could do anything."
Charlie Sheen didn't tell partners he had HIV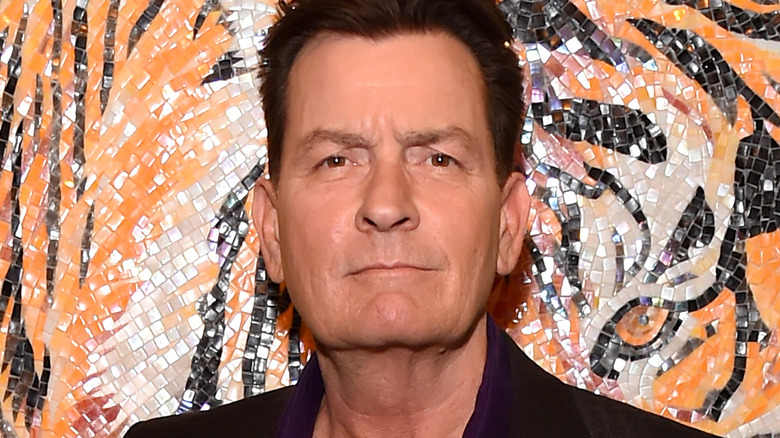 From locking sex workers in a closet to potentially shooting Kelly Preston, there is seemingly no end to Charlie Sheen's controversies. But perhaps the most pernicious act committed by the "Hot Shots" alum is one he has openly admitted to.
In 2015, Sheen revealed on Today that he is HIV positive. Per Radar, a year later he admitted to having sex with 25 people without informing them about his diagnosis at a Q&A event hosted by Piers Morgan. In lieu of an apology, the actor instead insisted his actions were justified since he wore condoms. "No one has been infected by me. No one. They claim the sorrow and the pity, or whatever. But that's on them, I know the truth," he claimed.
Regardless, knowingly exposing a sexual partner to HIV remains a crime in California. And in 2015 and 2017, he was sued by two former partners for purportedly having done so, per Variety. The latter plaintiff alleged that Sheen assured her he had no sexually transmitted diseases before they had protected and unprotected sex. Moreover, it is alleged that he pressured her not to take antiretroviral drugs to treat her HIV exposure, with the lawsuit quoting him as telling her, "This is more about ... not if, but when you do come down with this [HIV], that we're together and at least we have each other," The lawsuit was settled in 2022, per NBC Los Angeles.
Elia Kazan didn't apologize for naming names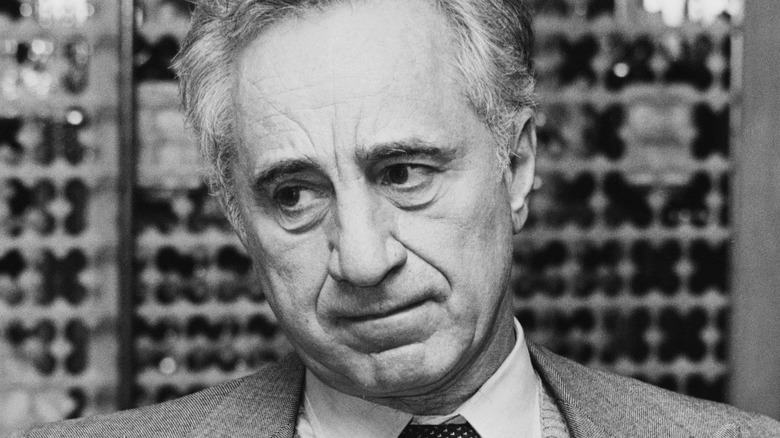 In the 1950s, the Red Scare swept across the nation. Senator Joseph McCarthy announced his plan to eradicate communism from America and an era of McCarthyism was born. Accordingly, the entertainment industry, perceived as a breeding ground for leftist ideology, was targeted, and those with communist sympathies were blacklisted from the industry, per The Hollywood Reporter. Many in the industry were called to testify in front of the House of Un-American Activities Committee where they would be spared investigation into their own beliefs by tattling on those who were members of the Communist Party.
Film director Elia Kazan, who was previously himself a member, was called to testify in 1952. While he was disturbed by the prospect of naming names, he ultimately reasoned that lying would have a worse outcome, per The New York Times. Subsequently, he named names, many of which were his friends. By doing so, he effectively destroyed their lives, per Los Angeles Times. Shortly after testifying, Kazan made Oscar-winner "On the Waterfront," viewed as an allegory for anti-communist sentiment and justification for his actions.
Kazan expressed little remorse for naming names during the Hollywood blacklist, and as noted by Los Angeles Times, he's never apologized. When he won the Lifetime Achievement Oscar in 1999, the decision was met with protests. Per Associated Press, many at the ceremony remained seated and refused to applaud Kazan's accolade, including Nick Nolte and Ed Harris.
Boy George held a man captive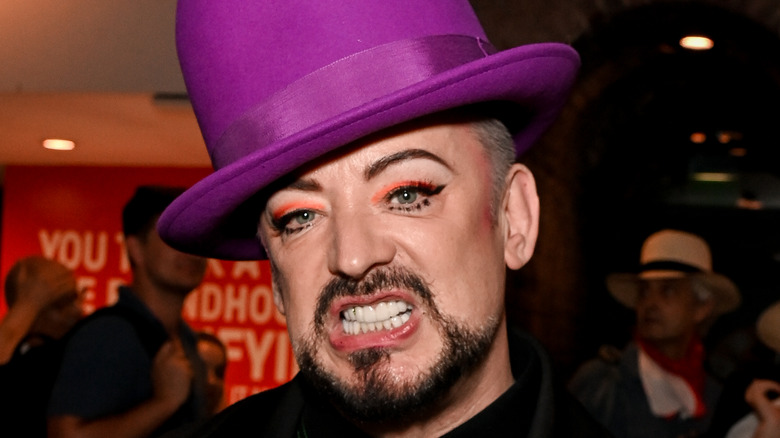 Best known for his '80s feel-good tunes like "Karma Chameleon," Boy George has been involved in scandalous behavior not befitting of his chirpy, kaleidoscopic shtick. Per The Guardian, in 2007, George began chatting to Norwegian model and sex worker Audun Carlsen online. After inviting Carlsen back to his London home, the pair had a sexual encounter and George took erotic photos of his guest. But the '80s hitmaker — who admitted to using cocaine at the time — became paranoid after he supposedly saw Carlsen attempting to retrieve the photographs from his laptop. Thereafter, the singer handcuffed Carlsen to a wall and held him captive. When the model finally broke free, George allegedly beat him.
The star was sentenced to 15 months in jail. When he began securing work again (as a judge on "The Voice"), Carlsen was angry since his attacker has never apologized to him. He told The Sun, "My life was ruined by that attack. I spent eight years in therapy ... He has never once apologized or shown any hint of remorse."
Indeed, George has admitted that he'd never apologized, suggesting he dissociated during the crime due to drug intoxication. "I don't think it would make any difference," he told Piers Morgan (via The Sun). "All of it was the drugs. There is no way on God's earth this would happen if I had not been on drugs ... I kind of took responsibility but in my way."
Tommy Lee's domestic violence charge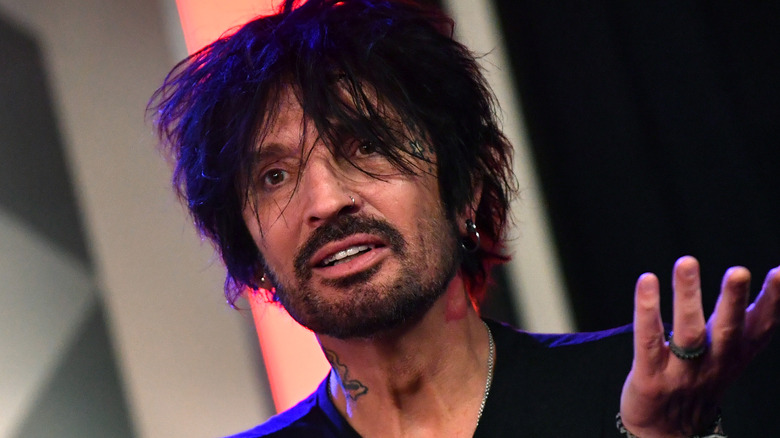 Exploring the relationship between "Baywatch" star Pamela Anderson and Mötley Crüe drummer Tommy Lee (and their much-publicized sex tape), Hulu series "Pam & Tommy" was heavily criticized for glorifying an abusive relationship. Anderson herself appeared to disapprove of the series, with an insider telling People, "There's a sense that the show is re-exploiting Pamela ... it's unfair that she is being re-subjected to this trauma."
Indeed, Lee mistreated Anderson throughout their marriage. Per Los Angeles Times, in 1998, he was sentenced to six months in jail for beating her with the judge determining, "What I see here is a very clear — very disturbing, in my judgment — pattern of conduct in which otherwise resolvable matters are handled by violence." In 2002, Anderson also accused her ex-husband of knowingly infecting her with hepatitis C (he denied the allegation), per ABC News. Meanwhile, court documents obtained by Evening Standard revealed that she also deemed Lee a threat to her children.
Despite Lee being branded a danger to his ex-wife, he has failed to apologize for the abuse. Instead, he has consistently denigrated his ex for supposedly turning their sons against him and bitterly deflected blame towards Anderson. "The boys have been poisoned against me sadly," he claimed, per Entertainment Tonight. "Because I was on tour working; making money to pay for their private schools and their cars, and their future, so they spent more time with their mother. She became the hero."
If you or someone you know is dealing with domestic abuse, you can call the National Domestic Violence Hotline at 1−800−799−7233. You can also find more information, resources, and support at their website.
Last Tango in Paris violated its young star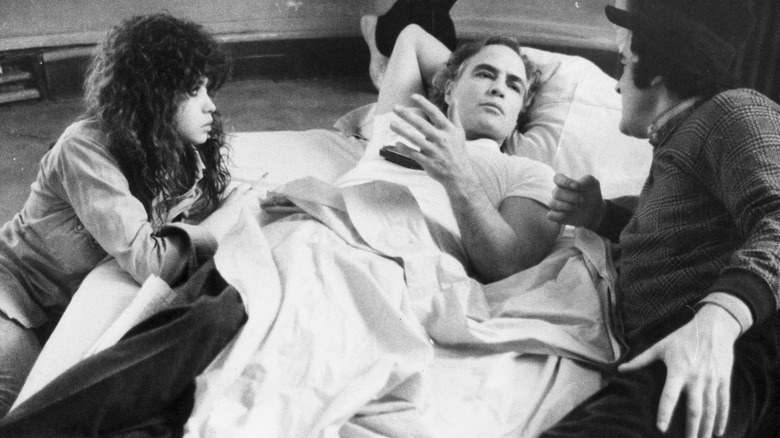 "Last Tango in Paris" generated headlines back in the 1970s for its explicit sexual content. These days the flick raises more than a few eyebrows due to the alarming mistreatment of the film's female star.
At a Q&A in Paris (via Yahoo!), director Bernardo Bertolucci admitted that he intentionally humiliated 19-year-old actor Maria Schneider during the filming of an infamous rape scene. During the sequence, butter was used as a form of lubricant — a detail that was performed without her consent. The director had conspired with star, Marlon Brando, to use it. "I'd been — in a way — horrible to Maria because I didn't tell her what was going on," he said. "Because I wanted her reaction as a girl not as an actress. I wanted her to react humiliated ... I think she hated me and also Marlon because we didn't tell her."
While he conceded that he felt guilty, the director did not apologize for his actions. As noted by Yahoo! Schneider experienced a slew of personal problems following the film including mental health issues, drug misuse, and a suicide attempt. Meanwhile, Brando also failed to apologize to his co-star. "I felt humiliated and to be honest, I felt a little raped, both by Marlon and by Bertolucci," Schneider told the Daily Mail about her experience. "After the scene, Marlon didn't console me or apologize."
If you or anyone you know has been a victim of sexual assault, help is available. Visit the Rape, Abuse & Incest National Network website or contact RAINN's National Helpline at 1-800-656-HOPE (4673).
Clint Eastwood allegedly made Sondra Locke get sterilized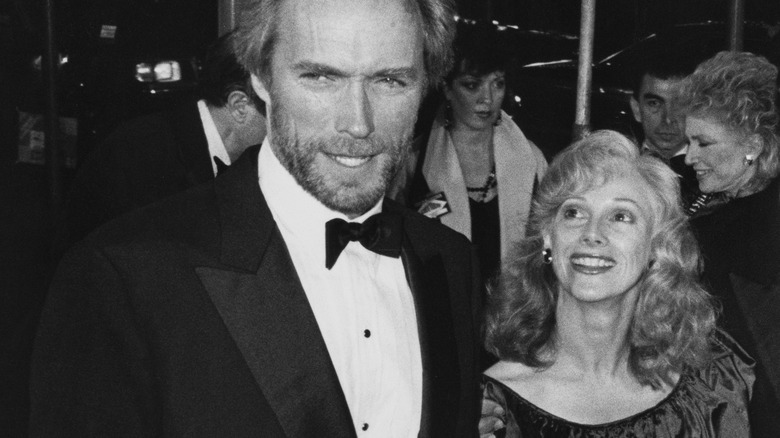 Clint Eastwood is arguably as famous for his womanizing as he is for his acclaimed films. In the '70s, he was in a relationship with his frequent co-star Sondra Locke. Per Los Angeles Times, she accused the screen legend of having forced her to have two abortions before getting sterilized (Eastwood has always maintained that Locke did this of her own accord). Although he'd purportedly assured his partner that he didn't want kids, he twice impregnated another lover outside of the relationship, per The Boston Herald. This was a major blow to Locke since she had slashed her chances at ever becoming a mom, supposedly at the behest of Eastwood.
Then, Locke discovered that Eastwood had locked her out of the couple's house and left her belongings in boxes outside the property. Accordingly, she sued him for allegedly sabotaging her career following the split, winning the suit in 1996, per Los Angeles Times.
Eastwood has remained low-key with regards to his acrimonious relationship with Locke and hasn't apologized. When she died of cancer in 2018, he made no public acknowledgment of his ex's passing. For The Guardian, film critic Peter Bradshaw wrote of the affair, "[It was] one of the most notoriously toxic relationships in Hollywood history, an ugly, messy and abusive overlap of the personal and professional — a case of love gone sour and mentorship gone terribly wrong." Following Locke's death, fellow Eastwood ex (and baby mama) Frances Fisher tellingly tweeted, "I #BelieveHer."
Ted Danson's shocking Friar's Club roast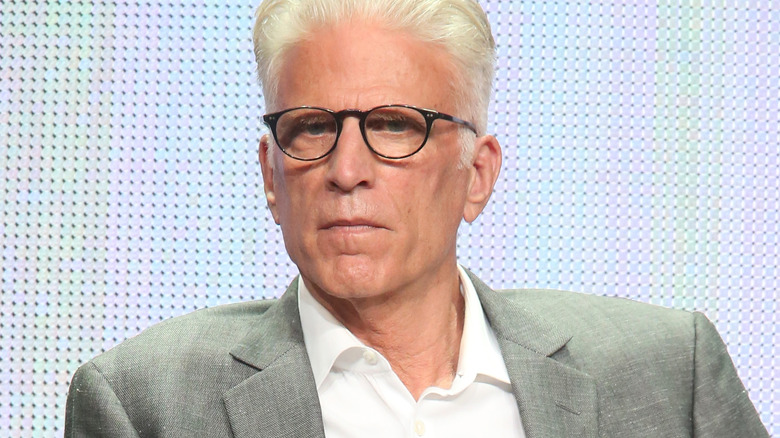 Much loved as the womanizer with a heart of gold, Sam Malone, in "Cheers," and more recently, as an outlandish version of himself in "Curb Your Enthusiasm," Ted Danson is seemingly an unproblematic prince in an industry full of misconduct allegations. Except, he's not. Back in the early '90s, Danson was smitten with Whoopi Goldberg. So when his lady love was the subject of a 1993 Friars Club Roast, Danson stepped up for the festivities, per People. But no one was quite prepared for what happened next. Taking the stage, Danson appeared in blackface and reeled off jokes full of racial slurs before biting into a watermelon. Yes, seriously.
While Goldberg thought the display was hilarious, and apparently dared her beau to wear the offensive getup, others did not. Montel Williams slammed the set and subsequently resigned from the Friars Club. As Roger Ebert wrote, "The specter of a white man in blackface repeatedly using [a pejorative term] and other strongly coded words seemed to cross a line that was sensed by most of the people in the room." Per Orlando Sentinel, Danson refused to apologize, with the couple stating that the set was a response to the racist abuse they'd received as an interracial couple.
In 2009, he acknowledged that the performance was offensive, thoughtless, and arrogant during an appearance on "Fresh Air." He also gave a bizarre justification for the stunt, saying, "It was this very graceless and courageous moment ... that was done with love."
If you or a loved one has experienced a hate crime, contact the VictimConnect Hotline by phone at 1-855-4-VICTIM or by chat for more information or assistance in locating services to help. If you or a loved one are in immediate danger, call 911.
John Landis has been unrepentant after an on-set tragedy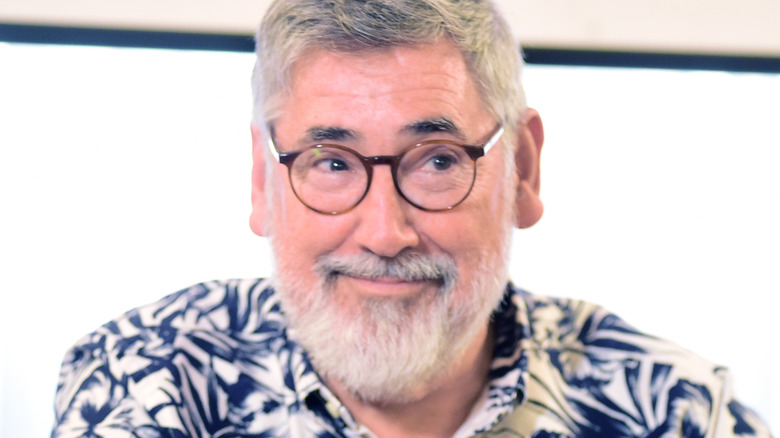 In 2022, the "Rust" tragedy, in which Alec Baldwin accidentally shot dead cinematographer Halyna Hutchins, provided a painful reminder of how horrifically wrong film productions can go. In 1982, a similar disaster ensued when John Landis directed a "Twilight Zone: The Movie" segment.
The "Thriller" director violated child labor laws by allowing minors Renee Shinn Chen and Myca Dinh Le to work long into the night, per Los Angeles Times. Moreover, the outlet alleged that Landis had exploited the fact that Chen and Le were newcomers whose immigrant parents had little understanding of the industry. When pyrotechnics failed and a helicopter crashed during filming, both children were killed along with actor, Vic Morrow, who was decapitated, per Slate.
Landis was subsequently charged with involuntary manslaughter — for which he was later acquitted. In court, the parents of the deceased children testified that they heard the director ordering the helicopter to fly lower, per The Day. The film's co-director and producer, Steven Spielberg, reportedly ended his friendship with Landis following the incident.
According to the book "Fly By Night," Landis, purportedly high on cocaine, was disrespectful at Morrow's funeral. Per Jersey Shore Online, the director has never apologized to the family. Instead, his sorrow at the tragedy has largely been confined to himself as opposed to the victims. "The tragedy, which I think about every day, had an enormous impact on my career, from which it may possibly never recover," he told The Herald Scotland.
Iggy Pop's alleged indiscretions with a 13-year-old girl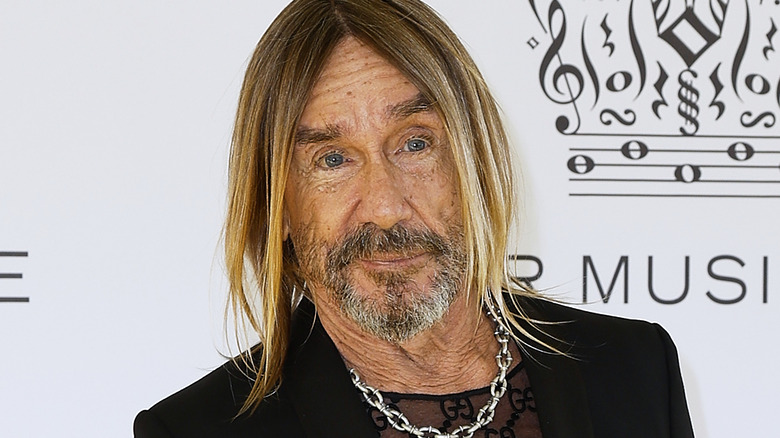 In the aftermath of the MeToo movement, there has been a retrospective on the problematic nature of rock star and groupie relationships in the era of sex, drugs, and rock n roll. Something particularly damning is the revelation that many rockers slept with so-called "baby groupies," made up of girls in their early teens. One such baby groupie was Sable Starr, who claimed to have been intimate with a number of musicians, per Interview. Iggy Pop alluded to abusing 13-year-old Starr in his song "Look Away," which contains the lyrics, "I slept with Sable when she was 13, Her parents were too rich to do anything," per The Guardian. While the outlet notes that the lyrics may not necessarily be a confession, much has been made of Pop's alleged dalliance with the underage girl.
As noted in the book "Please Kill Me: The Uncensored Oral History of Punk," Ron Asheton, Pop's bandmate in The Stooges, recalled that both he and Pop slept with Starr on numerous occasions. Since Starr was born in 1957, she would have been just 17 when The Stooges broke up, meaning that if Asheton's accounts are true, she was likely underage during these alleged encounters with the musicians.
As with so many rock stars exposed for their purported problematic behavior, from Jimmy Page to David Bowie, Pop may have gotten away with the crimes he's accused of — and all without a single apology.
If you or anyone you know has been a victim of sexual assault, help is available. Visit the Rape, Abuse & Incest National Network website or contact RAINN's National Helpline at 1-800-656-HOPE (4673).
Nicki Minaj hasn't backtracked from defending sexual abusers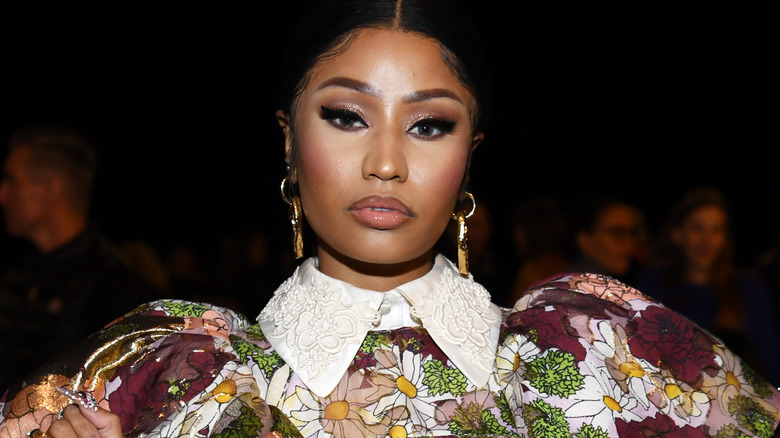 Nicki Minaj has come under fire for her support of her brother and her husband, both of whom have been convicted of sexual misconduct. Not only has the rapper failed to apologize for her defense of alleged abusers, but she has also been unwavering in her support of them.
In 2015, her brother, Jelani Maraj, was arrested on suspicion of raping a 12-year-old child. Per Page Six, Minaj paid her brother's $100,000 bail with an insider stating, "She was prepared to do anything for her brother." When the trial began in 2020, his lawyer told Newsday that the performer was fully supporting her brother. Maraj was convicted and sentenced to 25 years in jail, per BBC.
When it was disclosed that Minaj's husband, Kenneth Petty, was convicted of attempted rape in 1995, she also stood by his side. During an appearance on "The Real," Jennifer Hough, who was 16 at the time of the incident and later filed a harassment lawsuit against the rapper, said that when the rapper tweeted falsehoods about the attempted rape, it triggered painful memories. "It hurt coming from another woman," she said. Hough also alleged that Minaj ordered her associates to harass her in 2020 in an attempt to force her to recant the allegations. "She offered to fly me and my family to L.A. ... I turned it down and I told her woman to woman, this really happened," she said. In 2022, Hough's lawsuit was dropped, per NBC News.
If you or anyone you know has been a victim of sexual assault, help is available. Visit the Rape, Abuse & Incest National Network website or contact RAINN's National Helpline at 1-800-656-HOPE (4673).
Jon Hamm's horrific hazing incident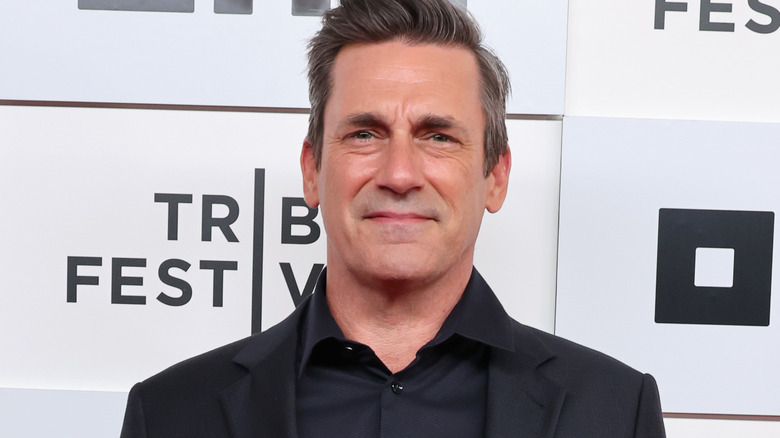 Although immortalized as the dapper Don Draper of "Mad Man," Jon Hamm has had a pretty successful stint as a comedic actor, appearing in "Curb Your Enthusiasm" and "30 Rock," among others. But the skeletons in his closet are not confined to his ill-fated appearance on a dating show. Indeed, Hamm was arrested while at college for a hazing ritual that apparently turned into a horror show.
Per the Daily Mail, Mark Allen Sanders alleged that he was tortured during a frat stunt at the University of Texas. In the police report, he claimed that the actor was one of the main instigators of the 1990 assault, apparently prompted by Hamm getting angry when Sanders forgot his nickname of MC Hammer. The star was accused of then beating him in the kidneys with a paddle, before giving him a violent wedgie — all with the help of his frat pals. Sanders then claimed that Hamm set his pants on fire and mutilated his genitals with a hammer. Per the outlet, he claimed to have sustained injuries including "nerve damage to his ribs, kidney spasms, and a lineal spinal fracture."
In 1991, Hamm was charged with hazing, for which he received probation. In lieu of dishing out an apology to Esquire, the actor instead claimed that reports about the incident weren't accurate. "Everything about that is sensationalized," he said. "... I wasn't convicted of anything. I was ... a stupid kid in a stupid situation."
Chevy Chase made racist jokes to Donald Glover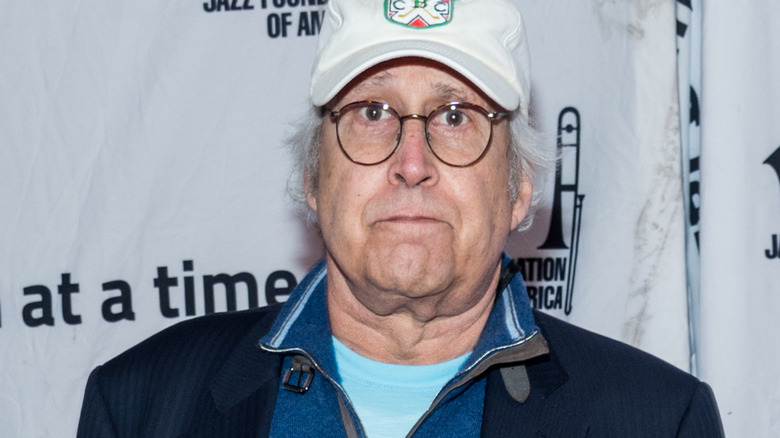 In 2012, Chevy Chase left the beloved cult sitcom, "Community." Per Deadline, the actor's exit arrived a month after he'd used a racial slur during an on-set rant. Six years later, showrunner Dan Harmon and star Donald Glover accused Chase of targeting the "Atlanta" star with racist jokes on the set of "Community."
According to The New Yorker, Chase was said to have told the "Guava Island" star, "People think you're funnier because you're Black." As Harmon theorized, this acrimony may have been born of envy. "Chevy was the first to realize how immensely gifted Donald was, and the way he expressed his jealousy was to try to throw Donald off," Harmon explained. "I remember apologizing to Donald after a particularly rough night of Chevy's non-P.C. verbiage, and Donald said, 'I don't even worry about it.'" Glover told the outlet that Chase was grappling with the irrelevancy that often looms over aging comics, but insisted that his former co-star is not a monster.
While Glover has been gracious when discussing this behavior, Chase has been anything but. In an interview with The Washington Post, he was asked to address Glover's accusations and did not deny making racist remarks. However, with a chance to apologize, he instead doubled down, uttering further racist jibes. Recalling an instance in which he had a run-in with Glover after the fallout, he quipped, "I never saw a guy turn white so fast."
If you or a loved one has experienced a hate crime, contact the VictimConnect Hotline by phone at 1-855-4-VICTIM or by chat for more information or assistance in locating services to help. If you or a loved one are in immediate danger, call 911.
Bill Wyman's teenage bride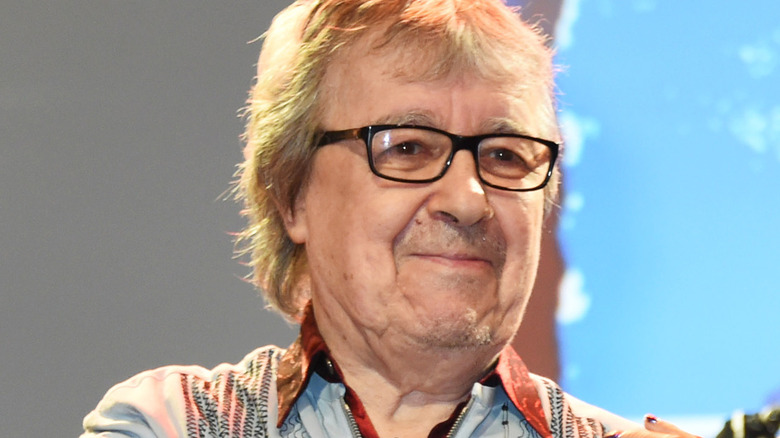 Many rockstars of the '60s and '70s have been accused of grooming minors, but in the case of the Rolling Stones bassist Bill Wyman, he married his underage girlfriend. As noted by Entertainment Weekly, Wyman met Mandy Smith when she was a 13-year-old schoolgirl. He, on the other hand, was 47. The outlet highlights a damning passage from Wyman's autobiography, "Stone Alone," in which he wrote, "She took my breath away ... She was a woman at thirteen." Smith confirmed to Daily Mail that she slept with Wyman when she was 14. The pair wed in 1989 when Smith was 18 and Wyman was 52.
The bassist has done a pretty good job of burying his past indiscretion, but in 2006 The Guardian explicitly asked him to discuss the problematic relationship. The interview was the perfect opportunity for him to fess up and apologize, as he was bluntly asked how he ended up with an underage girlfriend. "I don't know, mate ... It's the magic of the moment, basically," came his response.
As for the disintegration of their marriage, which Wyman termed "a disaster," he laid the blame squarely on Smith. Asked whether he thought he ever had a future with such a young girl, he replied, "In 1985-86, I did, yeah. Then she went off the rails ... Got really thin. Almost died." The latter remark was in reference to Smith's wasting disease. Unfortunately, an apology was simply not on the cards.
If you or someone you know may be the victim of child abuse, please contact the Childhelp National Child Abuse Hotline at 1-800-4-A-Child (1-800-422-4453) or contact their live chat services.