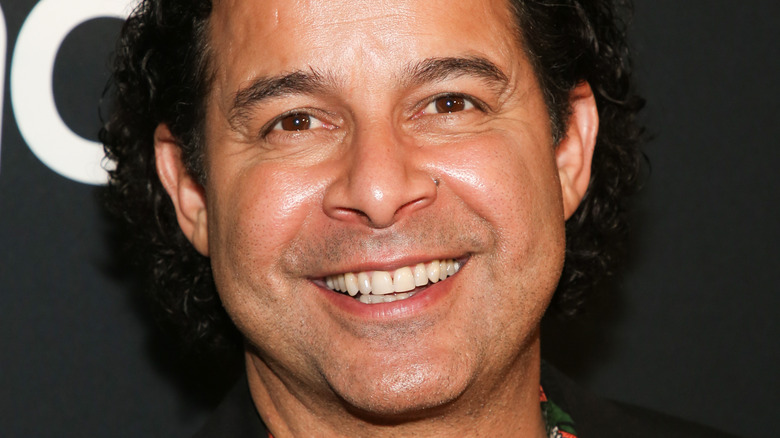 Jon Huertas is no stranger to viewers of "This Is Us," cast in the time-jumping role of Miguel Rivas. As fans of the hit NBC tearjerker are well aware, Miguel was initially seen in flashbacks as the best friend of Jack Pearson (Milo Ventimiglia), before later being revealed as the second husband of Jack's widow, Rebecca (Mandy Moore).
While "This Is Us" is easily the most popular project with which Huertas has been associated, it's by no means the only one. In fact, as the actor's IMDb credits demonstrate, he's been a working actor since the early 1990s, having appeared in such TV series as "Beverly Hills, 90210," "JAG," "Moesha," and "Touched By An Angel." More recently, he's appeared in HBO's critically acclaimed Iraq War drama "Generation Kill," and CBS' Sherlock Holmes drama "Elementary." To viewers of "Castle," however, Huertas will be forever remembered for playing NYPD homicide detective Javier Esposito throughout the series' eight-season run.
There's no denying that this talented actor has paid his dues in Hollywood as his stardom continues to rise. To learn even more, keep on reading to discover the untold truth of Jon Huertas.
Jon Huertas had his brushes with the law when he was younger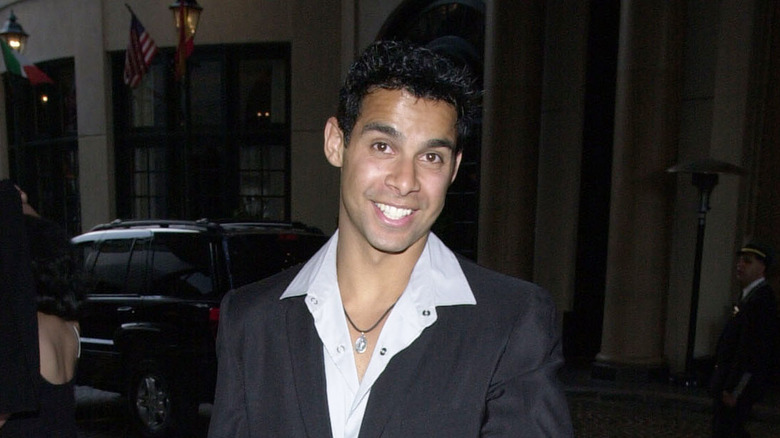 As a teenager growing up in New York, Jon Huertas was on a path that seemed more likely to lead to prison than Hollywood. As the actor told Page Six, in his younger years he began dabbling in crime, mainly "petty stuff," like the time he broke into a car — not to steal it, but to make off with the spare change inside.
Looking back, Huertas came to see the strange motivation behind his larcenous activities. "I literally had this desire to be chased by police officers when I was a kid so I would do the silliest things just so I could be in a foot chase," he recalled. "I would get caught and taken in and my grandparents would be called and they would have to come pick me up ... I was doing dumb stuff with dumb people." At a certain point, Huertas explained, he found himself at a "crossroads" that forced him to confront his behavior, to "decide what it is I'm wanting out of life, why am I acting out?"
That led him, at age 18, to enlist in the U.S. Air Force. "A lot of men in my family went into the military, and I decided that as kind of a rite of passage I would go into the Air Force," he explained in an interview with Air Education and Training Command, figuring it would also allow him to gain a post-secondary education he might otherwise not be able to afford.
Jon Huertas is an Air Force veteran who served in Operation Desert Storm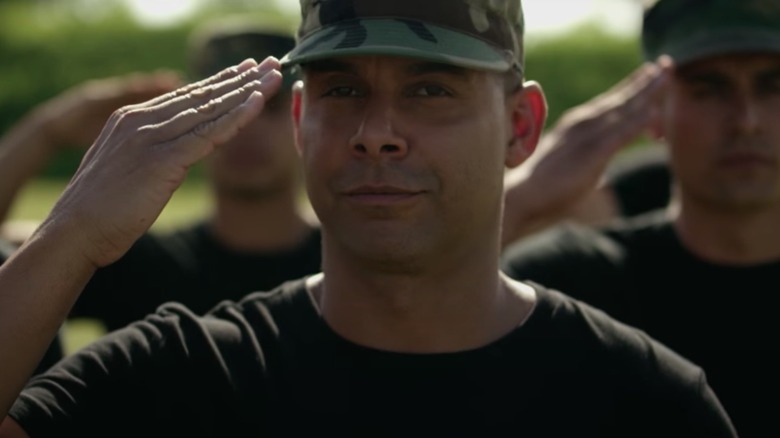 Joining the Air Force not only gave Jon Huertas the discipline he'd been lacking, it also proved to be a transformative experience. "I think I needed that based on the kind of person I was becoming, straighten me out. I think it helped me become the actor and the career that I have now because of the initiative and discipline in the military," Huertas told Page Six.
Speaking with Air Education and Training Command, Huertas noted that he served in the Air Force for eight years. It was during that period that his long-simmering desire to pursue acting as a career really began to crystallize. "The Air Force helped me achieve that by allowing me to get an education, to study as much theater as I could, and eventually earn a degree in theater," said Huertas.
As he told U.S. Veterans Magazine, during his time in the service he participated in Operation Just Cause in Panama and Operation Desert Storm in Iraq. Serving in the Air Force, he reiterated, proved to be "an important stepping stone leading into my entertainment career."
He's overcome homelessness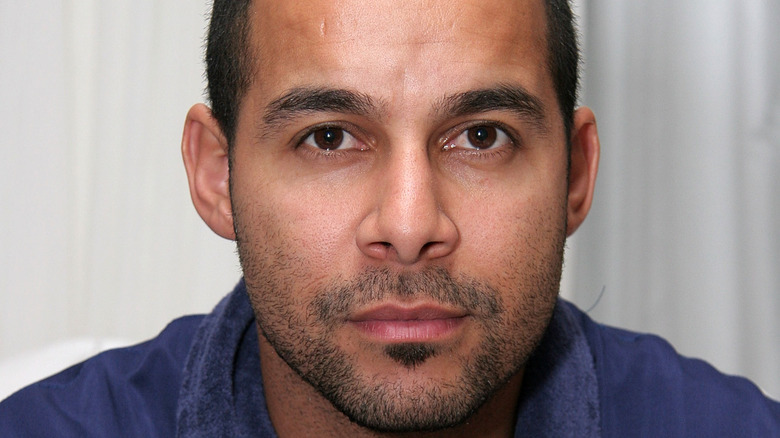 While it's easy to look back at Jon Huertas' long career as a working actor through the lens of success, the reality is far more complicated. In fact, there were periods when things got more than a little difficult for him. "I, at one point, for about two weeks, was in my truck with two dogs and all my stuff in the back of my pickup truck covered in a tarp," Huertas revealed in an interview with ET. "I didn't have a roof and I didn't know how soon I was going to get one."
Huertas was able to get back on his feet, he explained, by "reaching out to people" who cared enough to help. As a result, he's become a passionate advocate for helping others who find themselves homeless. "We, as neighbors, can reach out to let them know that we think about them, that we can help them if they want it," he said.
As Huertas pointed out, the face of homelessness can sometimes be deceiving. "You can't look at someone and go, 'That person's homeless.' You don't know who is and who isn't," he explained. "Some people dress like they don't care and their clothes are tattered; they might live in an apartment somewhere. There are people who dress very nice, but they may live in their car or even crashing on someone's couch."
His fans were 'disappointed' when a leaked sex tape turned out to be a stunt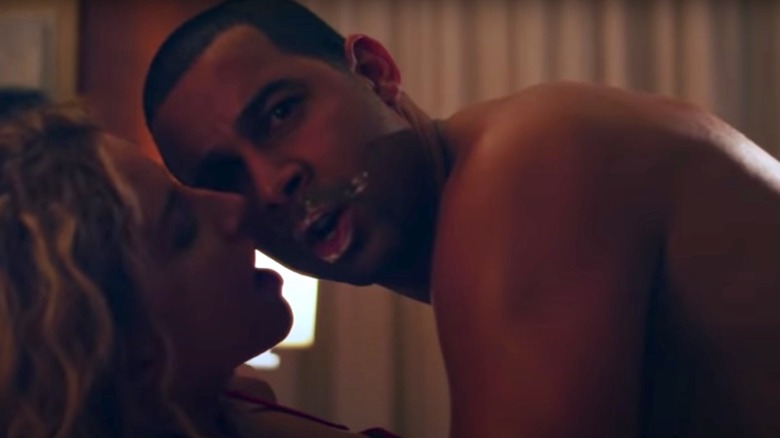 Back in 2011, Jon Huertas seemingly joined the ranks of such celebs as Paris Hilton, Kim Kardashian and Pamela Anderson when his sex tape was leaked online. The big difference between Huertas' tape and those other ones, however, was that it wasn't actually a sex tape, and had been intentionally leaked by Huertas himself in order to stir up publicity for a new single he was releasing as he launched a music career.
In an interview with PopEater, as reported by Digital Spy, Huertas admitted that his strategy backfired. "I thought I was going to make my fans want to see this sex tape of mine, but it had the opposite effect," he explained. "Everyone wanted to back me up, and said, 'We're not going to watch the tape!' which was not what I was hoping for."
According to Huertas, each one of the songs he'd been creating for a forthcoming album — which he planned to call "Sex Tape" — "has its roots in sex in some way, [so] I decided that it would be smarter to have the video be a little bit more about sex." While he conceded that some of his fans "were a little disappointed" by his ruse, he also added that "they ended up forgiving me quickly." Eventually, Huertas released a steamy music video for his song "S_x is the word," featuring rapper Roc$tedy.
He played a witch hunter on Sabrina the Teenage Witch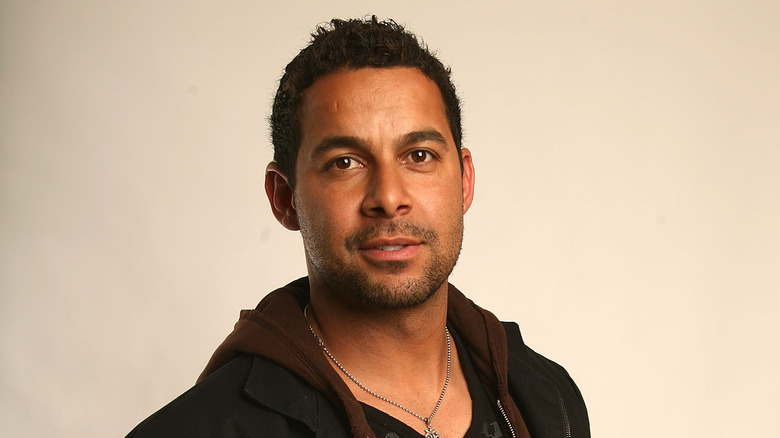 Fans of "Sabrina the Teenage Witch" may recall that Jon Huertas once had a recurring role on the series, back during the 1999-2000 season. In nearly a dozen episodes, Huertas played Brad Alcerro, who, as PopSugar reminded, was the childhood best friend of Harvey Kinkle (Nate Richert), who left Westbridge when he was little, before returning as a teenager.
What made Brad so distinctive in the show's lore was that he carried the dreaded witch hunter gene, which wasn't exactly good news for Sabrina (Melissa Joan Hart) when his witch-hunter senses told him that Sabrina was a witch, something he tried repeatedly to get Harvey to believe.
Interestingly enough, Hidden Remote pointed out that Huertas' "This Is Us" co-star Milo Ventimiglia also appeared on "Sabrina," in one of his earliest screen credits. In fact, Ventimiglia's IMDb page indicates his role in the show — as a random student in an episode about a school election — was only his third onscreen role.
How resisting stereotypical roles led him to This Is Us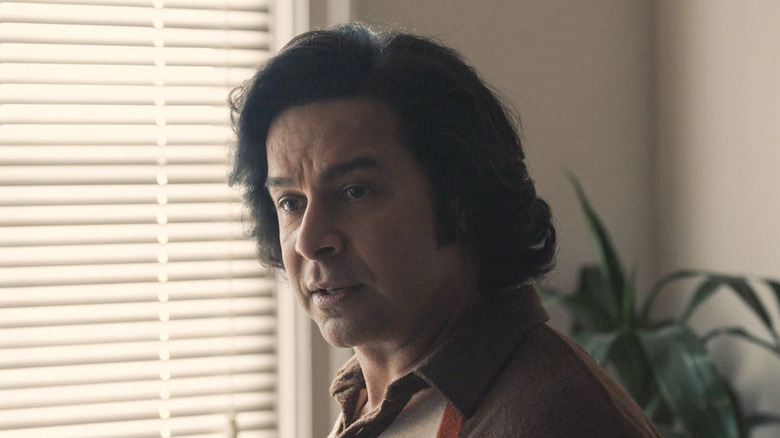 In 2016, ABC abruptly canceled "Castle," leaving Jon Huertas without the job he'd held for eight seasons. He quickly lined up some auditions, two of them for roles as "boss-type people" in the world of narcotics. "I wasn't interested in them," he told HuffPost of those stereotypical characters. "It was disturbing to me that those were the two main auditions I was up for," Huertas admitted. Fate intervened, however, when he received a call asking him to get to the Paramount lot as quickly as possible to audition for a new show that was being cast.
That show was "This Is Us," with Huertas auditioning for a character named Mike. "I went in there and I was the only person of color. Everyone else were white guys in their 40s with salt-and-pepper hair. I thought I was in the wrong room at first," he admitted.
He landed the part, with the character's name changed to Miguel. His "This is Us" role, Huertas told Esquire, is a departure from what he identified as the four main roles offered to Latinx actors in Hollywood: "low-wage workers like a cop or fireman," in addition to "overly sexualized characters, and we also play crime bosses or low-level gangsters." Miguel, however, breaks out of those stereotypes by being "a really successful, strong character that is loyal to his best friend, so to me he is a strong, positive character."
The unusual way he discovered the nature of his role on This Is Us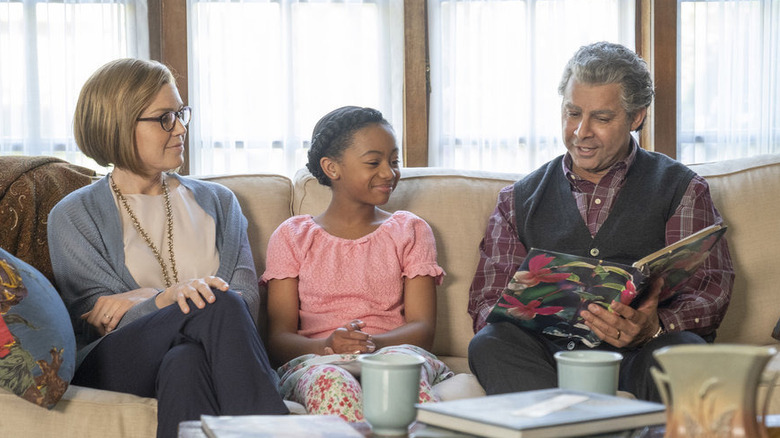 When Jon Huertas auditioned for his role in "This Is Us," he had no idea the character he'd be playing had such an integral role in the history of the Pearson family, thinking "it was a smaller role." As the actor told The Hollywood Reporter, he was under the impression that he'd simply be "playing Jack's friend and I was going to be reoccurring on the show, and I would go and get one of those fancy cable shows that everybody's talking about."
It wasn't until his makeup test, when he had a full mold taken of his face in order to make prosthetics that would eventually be used to make him look older, that he clued into the fact that he might be a bigger player in the show than he'd initially realized.
"I had no idea until I went to do the makeup test what was being asked of me," he said. "To portray someone who everyone thinks betrayed his friend."
He's experienced racism in Hollywood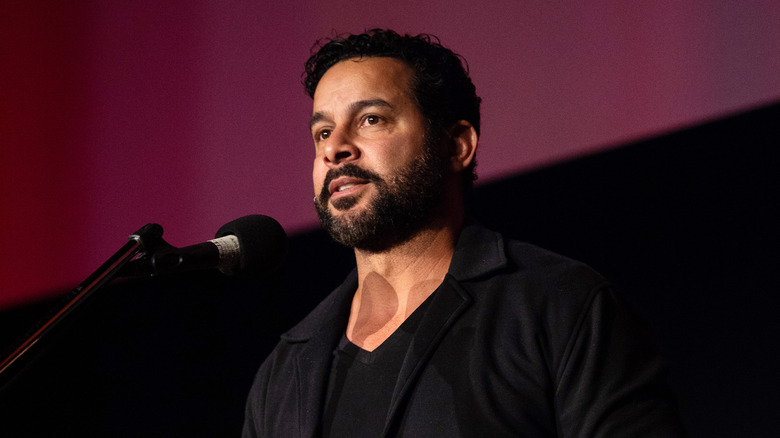 Speaking with "CTV Your Morning," Huertas was asked about the role that actors play in promoting issues addressing diversity. "I don't think it really matters if I'm an actor or I have a job at a local business, if you are affected by anything like racism, or where the value of someone's life might not be as someone else's, I think all of us have a responsibility to speak up and talk about it to whoever wants to listen, whoever we can get to listen," he said.
Huertas admitted that he had experienced racism, both as a child and as an adult, "right here in L.A." In addition, he said he'd also "experienced profiling, where the color of my skin informed someone's decision about me." Huertas felt it was important to "remind" everyone "that this still exists in our world and we have to stop it."
As Huertas told MEAWW, he felt a deep responsibility, as a Latino man, to ensure his portrayal is true to his experience. Given that "This Is Us" had no Latinx writers on its staff, he explained, "it's something that me as an actor, I have to take on the responsibility of trying to protect and hopefully shine a light on the diversity of my character's background."
He's confronted 'haters' who despised his This Is Us character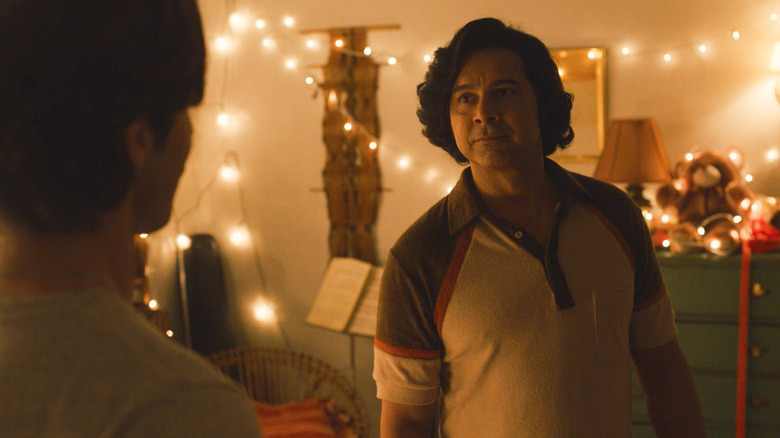 The storyline of Jon Huertas' character on "This Is Us" has delivered many surprises for viewers, particularly when it was revealed that Miguel marries Rebecca Pearson (Mandy Moore) after the death of her husband — and Miguel's best friend — Jack (Milo Ventimiglia). Because of the show's slow-reveal storytelling strategy, however, there was a point in the series where viewers hadn't yet received all the facts, leading fans to make assumptions about Miguel. "I can't stand Miguel," one viewer tweeted, while another declared, "BYE MIGUEL YOU'RE NOT NEEDED."
At the time, Huertas told Good Housekeeping, he urged the character's haters to have faith in the show's writers to tell the full story. "They don't let the audience tell the story," he explained. "Our writers trust that they know how to tell the story and when 'the moment' will be right." However, Huertas admitted in an interview with People, there was a point at which he was beginning to lose his patience, even urging the writers to come up with "something amazing" for Miguel that would make viewers stop hating him. "But they said, 'You have to trust us.' I can only sit back and trust the writing, and it's such good writing that how can you not?"
In fact, Huertas teased, there was "this little mantra in the writers' room, and it's basically: get people to love Miguel."
He's had fears about playing an 'unlikable' Latino character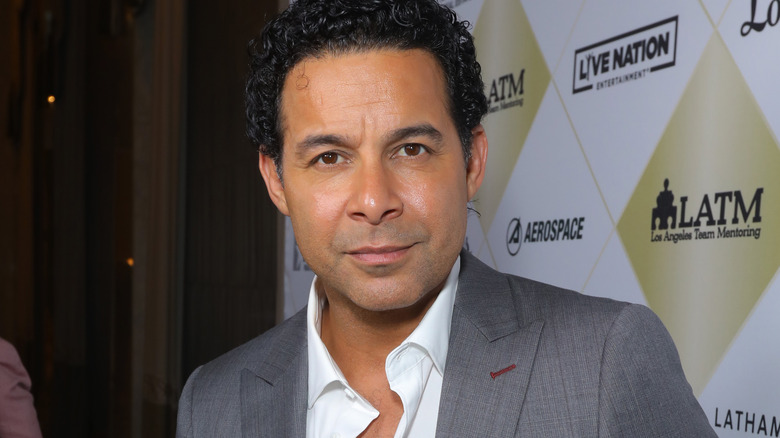 Given the antipathy that viewers had developed for Jon Huertas' character, Miguel, on "This Is Us," the actor admitted he did have some reservations about his character's story arc. "It's always tough to play a character that's considered unlikeable," Huertas explained in an interview with NBC News. "And I worry about being unlikeable on a show like this where I'm the only Latino."
In fact, he added candidly, when he was cast in the role, the character's name was changed from Michael to Miguel, something he found out after the fact — and about which he wasn't exactly thrilled. "When they first changed the character's name, I was a little surprised and didn't have a completely positive reaction," Huertas admitted. "Latinos can be named Mike; they don't have to be named stereotypical names like Juan or Miguel. My best friend's named Daniel and he's Mexican."
Still, Huertas said that he felt a responsibility to offer an authentic and positive portrayal of a Latino character, something which he'd found to be few and far between in his own television experience. "I often think about what the legacy of this character will be and how he may educate others," Huertas said, promising that fans who felt negatively toward Miguel would eventually come around once all the facts had emerged. "It's been a gradual and slow transition to getting fans to embrace Miguel," he added, "but he'll have his moment."
He loved the action-adventure scenes on Castle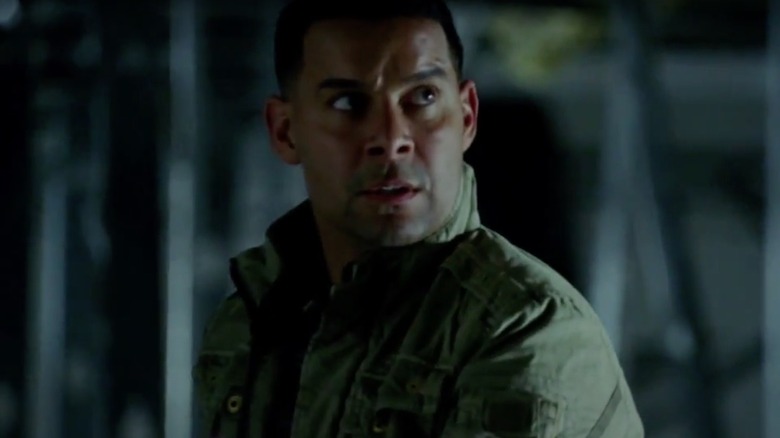 While Miguel in "This Is Us" offered Jon Huertas a role that boasted a higher level of complexity and nuance than NYPD homicide detective Javier Esposito in "Castle," there was one aspect of his previous role that he admitted he missed.
"The action stuff in 'Castle' was super enjoyable to me," Huertas told CinemaBlend, lamenting that playing Miguel offered little opportunity for action sequences and stunt work. "I'm an action kind of guy, martial arts," the actor explained. "I was an athlete. The action stuff was always a big desire for me to do."
The flip side of that, however, was that his role on "This Is Us" was far less physically demanding than what he was expected to do on "Castle." As he said, "I don't have to ever worry about having a stunt double, I don't have to worry about falling down, or hitting anybody, or chasing anybody."
He went behind the camera to direct an episode of This Is Us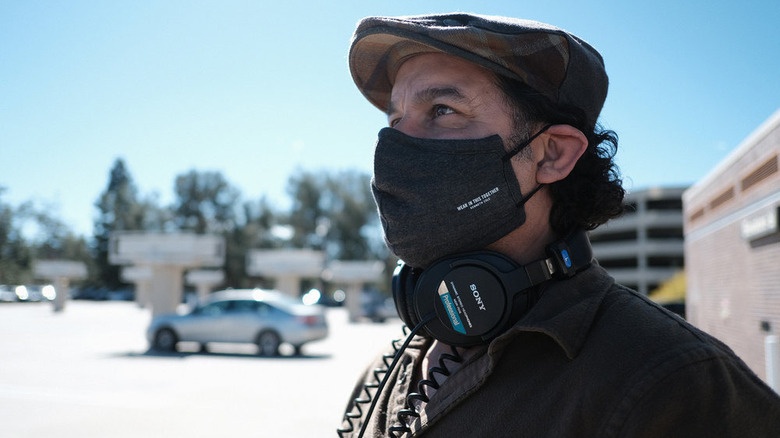 Jon Huertas can boast an extensive roster of onscreen credits, spanning four decades. However, acting isn't his sole ambition, as Huertas demonstrated when he stepped behind the camera to direct an episode of "This Is Us" in the show's fifth season.
While Huertas had previously cut his teeth directing some short films, the 2021 "This Is Us" episode — titled "The Ride" — marked his first-time ever directing a full episode of a TV series. Speaking with San Diego's NBC 7, Huertas admitted he "did feel some pressure" from his new role. "You know, we have a show that's well regarded by our audience," he said. "I didn't want to let our audience down."
Finally taking a seat in the director's chair was something Huertas had long desired — and had patiently awaited. "The first season, before I even started [shooting], I had a conversation with [executive producer] Ken Olin about directing because I was supposed to direct on 'Castle' before we got canceled," he told TV Insider. "So, I've been biding my time since then." Ironically, the success of the show led that wait to be even longer. "Once things hit in the first season, [everyone] and their mother wanted to direct the show," Huertas explained, "so I had to get in line with people who had so much more experience."
He's branched out into horror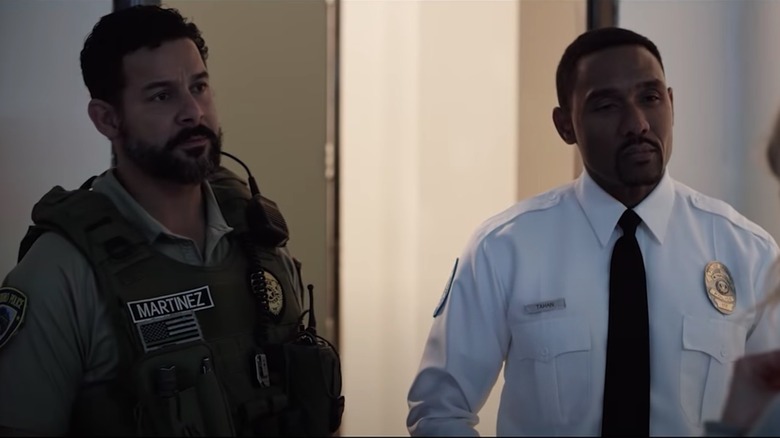 The success of "This Is Us" has taken Jon Huertas' Hollywood career to its next level, offering new opportunities. One of these was the chance to join the cast of "Initiation," a slasher-style horror film about a series of murders with a social media connection that take place on a college campus. Huertas plays Officer Rico Martinez, one of the cops tasked with finding the killer.
Interviewed by Ain't It Cool News, Huertas said he jumped at the opportunity to play someone who was so different from his "This Is Us" character, a principled cop who will "stop at nothing" to find the murderer. "To be able to play a character like that, especially as a Latinx actor, it's attractive," he said. "I'm not playing the narco-kingpin or the bad guy or the gardener."
In addition to acting, Huertas also served as one of the film's producers. He took on that role in order to lend his experience to the project, which marked the directorial debut of young filmmaker John Berardo, feeling "that my experience could help." Admitting he doesn't see himself as any filmmaking "guru," he did bring "a certain level of experience with storytelling and also some of the logistical and technical stuff."