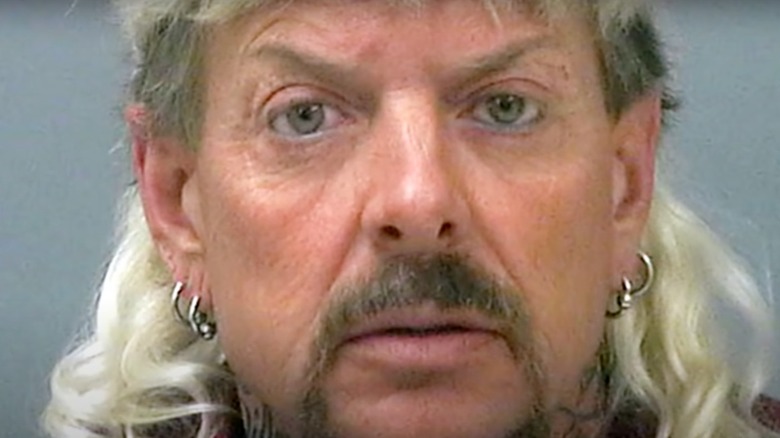 "Tiger King" star Joe Exotic has a fiery response to Carole Baskin following the animal activist's claim that her ex-husband Don Lewis is still alive after all.
Baskin spoke about Lewis in her recently resurfaced interview on the British ITV show "This Morning" in 2021, saying she believes that her husband is alive and that the Department of Homeland Security knows of his whereabouts. She said (via People), "They said my husband, Don Lewis, is alive and well in Costa Rica. And yet all of this drama has been made about me having something to do with his disappearance, when Homeland Security has known where he is."
After "Tiger King" made its debut on Netflix in 2020, speculations quickly arose about Baskin's possible involvement in Lewis' sudden disappearance on August 17, 1997 in Tampa, Florida. As many fans of the show would recall, Lewis was declared legally dead in 2002. Baskin, however, has repeatedly denied the allegations — and told "This Morning" that she was happy to hear of the news that her husband may still be alive. "I don't know how it is that Homeland Security says he's alive and well in Costa Rica but I'm glad to hear it," she said, adding that she was not aware of the revelation until "Tiger King 2" aired in 2021. "I didn't think he was capable of supporting himself." Per NY Post, Lewis was 59 years old when he disappeared in '97, and would be 84 if he is still alive today. Here's what Joe Exotic has to say regarding Baskin's interview.
Joe Exotic 'will voluntarily go to death row' if Carole Baskin's theory is true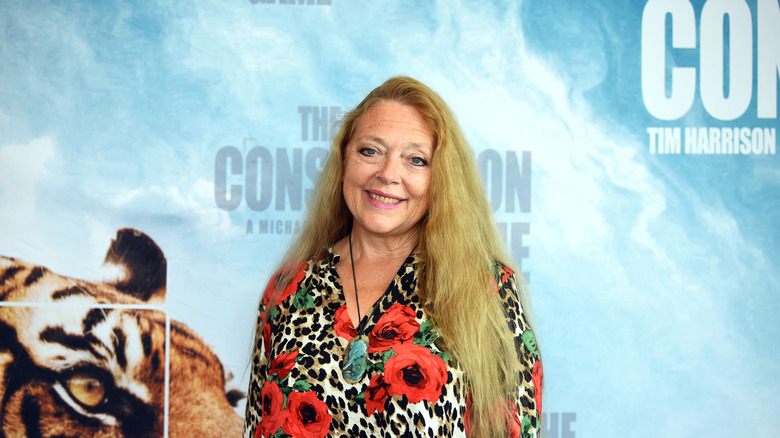 Joe Exotic refuses to believe that Carole Baskin's missing husband is still alive. In an Instagram post, the "Tiger King" star shared his pointed reaction to Baskin's claims about her ex-husband adding that he is willing to bet on his life that Don Lewis is already dead.
"If Don Lewis Is Alive I Will Voluntarily Go To Death Row," he began the lengthy caption. "Carole had him declared dead 5 years after SHE reported him missing so she could collect the millions in insurance money and his total estate," he wrote in the lengthy caption. Exotic — who has insisted on Baskin's involvement in Lewis' missing case — said that the animal rights activist would not only have to give all the insurance money back, but would be guilty of fraud for lying about her husband all these years. "Just last year she was in the news saying if his bones were found on the property someone was setting her up because she was worried something might surface," he continued. "She was the one that said he crashed in the ocean, she is the one who said the cartel killed him."
Per the New York Post, Baskin's theory about her husband has already been refuted by Florida's Hillsborough County Sheriff Office, which confirmed that Lewis remains listed as a "missing endangered adult" who hasn't been seen since 1997. Baskin, meanwhile, has yet to address Exotic's statement regarding her claims.